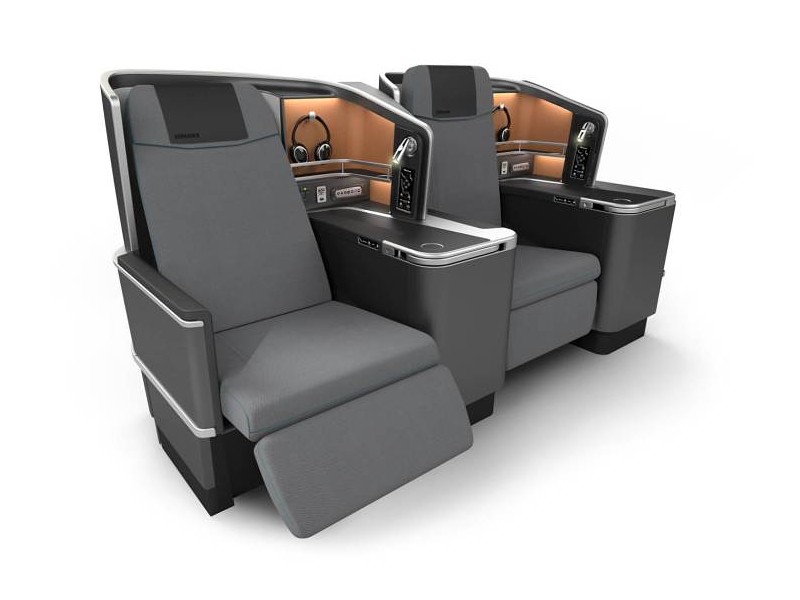 SAS' new Business Class seats feature fully flat seats, 196 cm long, and an on-demand entertainment system with large HD screens.
SAS Scandinavian Airlines have launched their first flight with a new aircraft - and a completely new cabin.
Passengers travelling on SAS's flights to New York will gain a new cabin in Business and Economy Class.
The newly designed cabin will also shortly appear on routes to Chicago, Washington, San Francisco, Beijing, Shanghai, and Tokyo.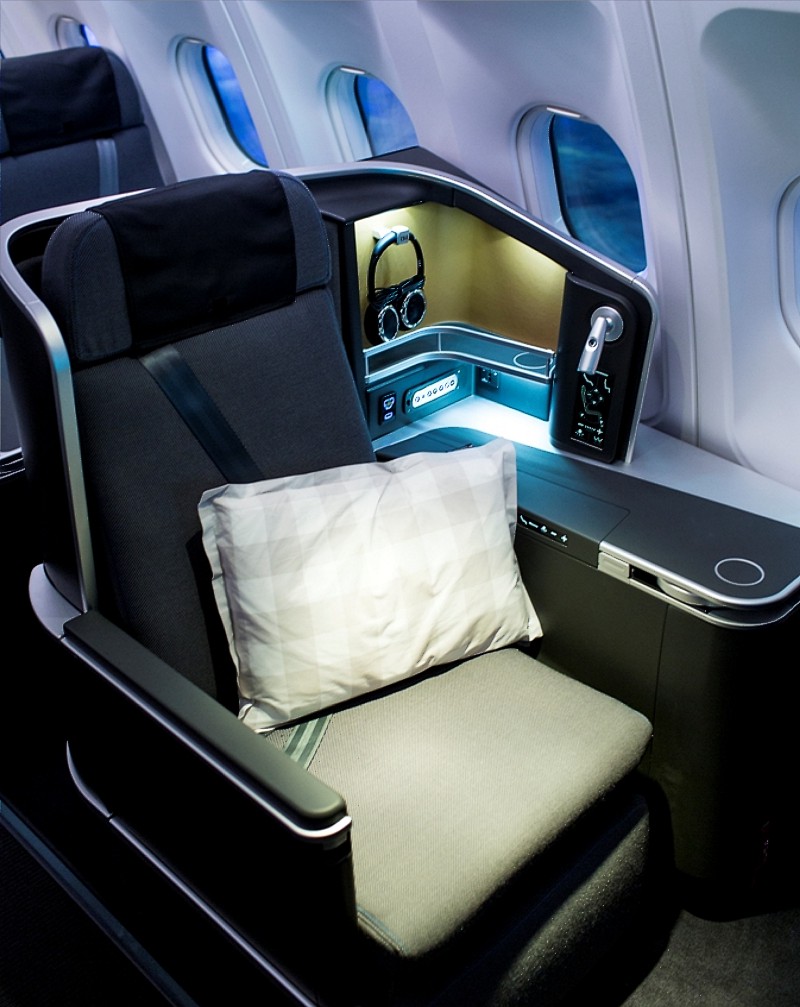 The new aircraft - an Airbus A330 called Erik Viking (registered LN-RKN) - heralds the new design with materials and colour scheme that have been chosen to create a welcoming and relaxing atmosphere.
It is a move firmly away from the older SAS Business Class cabins, with reclining seats, which were looking decidedly dated.
On the new SAS Business class, passengers will get private seats with direct access to aisles and which can be fully reclined into flat beds. The bedding comes from Hastens, the Swedish premium-brand bed manufacturer, and the oldest one in the country.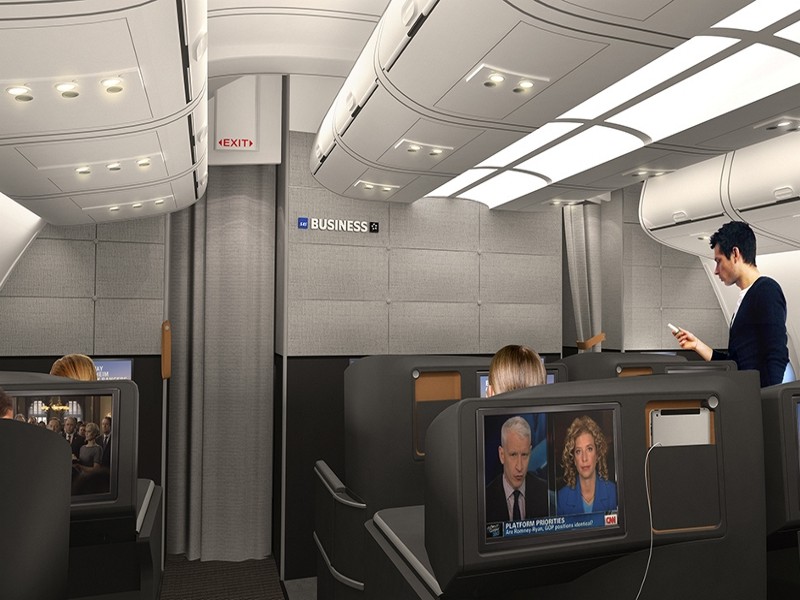 "Our vision is to make life easier for Scandinavia's frequent travellers. We are now making a big effort and upgrading the entire long-haul fleet, where both existing and new planes will have top-class new cabins designed to meet the needs of the frequent traveller," says Eivind Roald, Executive Vice President at SAS.
There is also a new AVOD on-demand entertainment system, with large high-definition screens, and a wireless Internet network. Each seat will also have access to power and USB outlets.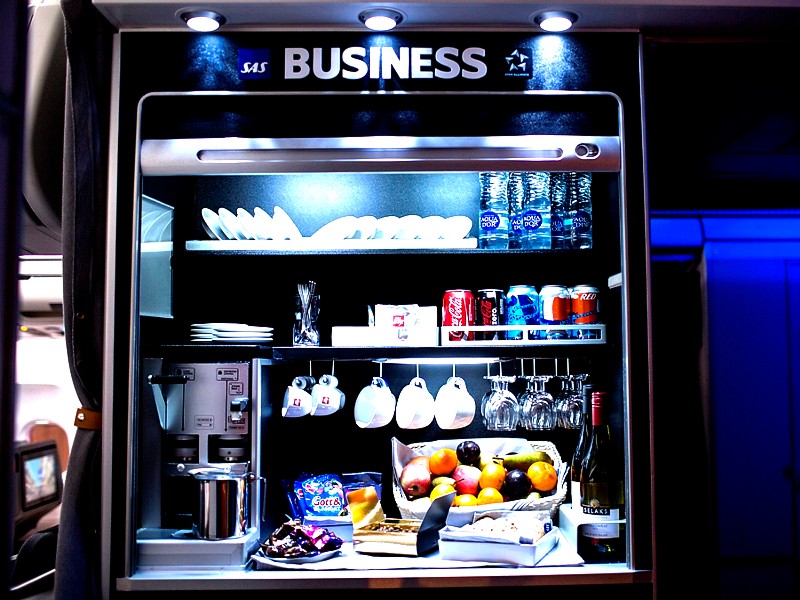 The new SAS Business Class cabin also features an uprated version of the SAS snackbar. Rather like the Club kitchen on BA Club World, it is a small walk up snackbar in the cabin with sandwiches, chocolate bars, and soft drinks.
The new SAS Business Class seat is designed and built by Irish design firm Thompson Aero Seating and customised for Scandinavian airline SAS by FactoryDesign, a UK based agency. The seats itself has a 23 inch width, and extends to a 79 inch (200 cm) lie-flat bed. There is a 15 inch HD TV monitor.
The seat has vast storage for personal items, headphones, laptops and tablets. Seats are in a staggered dovetail 1-2-1 layout which is now becoming very common on airlines, and which Qantas will shortly adopt with its A330s.
Lux-Traveller will shortly be taking a test flight with Qantas to try out their version of the seat and the new international A330 cabin.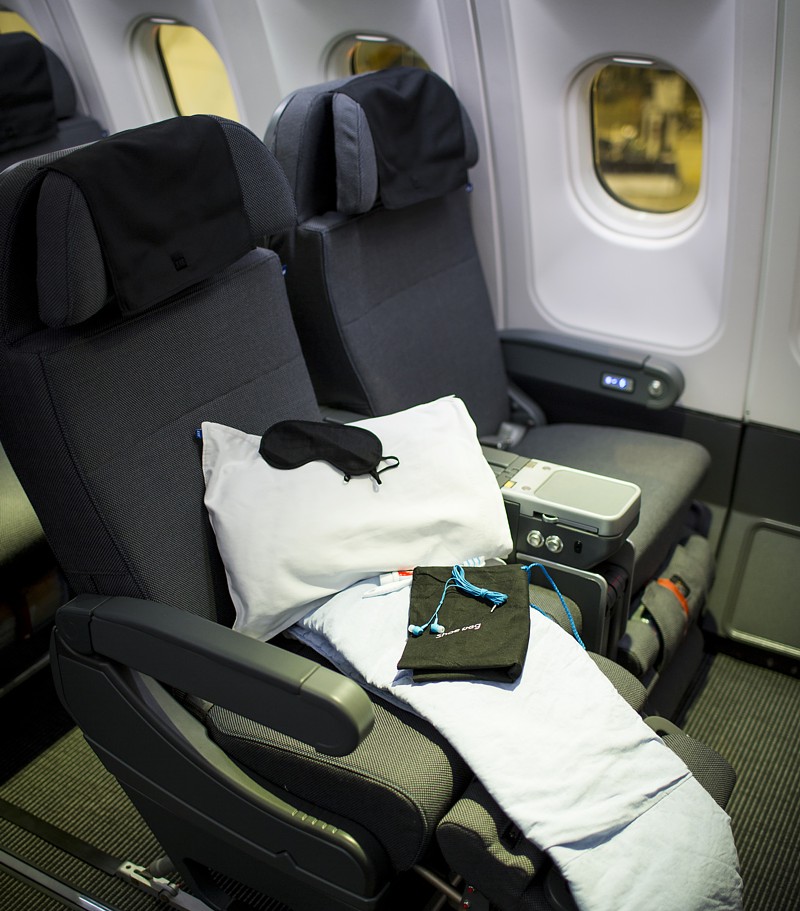 SAS are also re-launching their version of premium economy at the same time, called SAS GO-Plus.
The SAS version of premium economy has dull charcoal grey tones, and a fairly standard seat with a 38 inch pitch, and a slightly uprated meal service.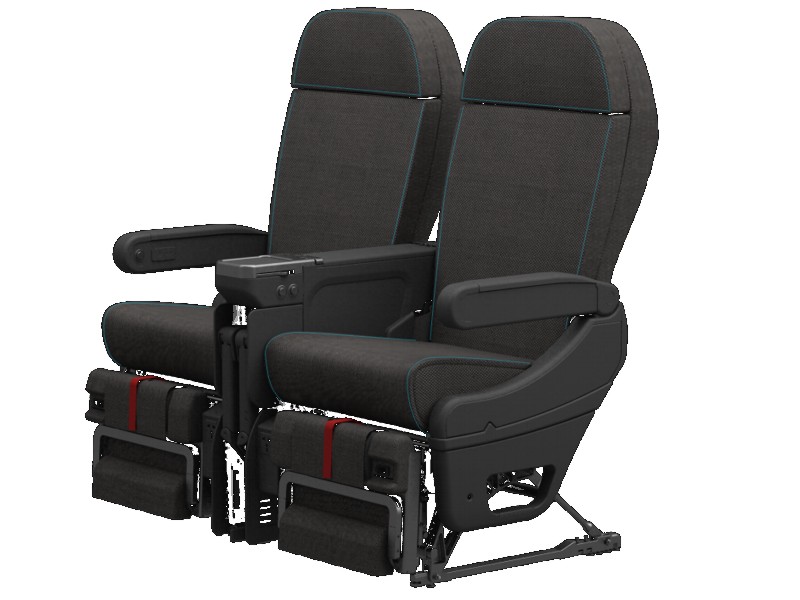 The Premium economy seat itself comes in a 2-3-2 layout, and with a 12 inch HD TV screen, which is larger than most of SAS' competitors.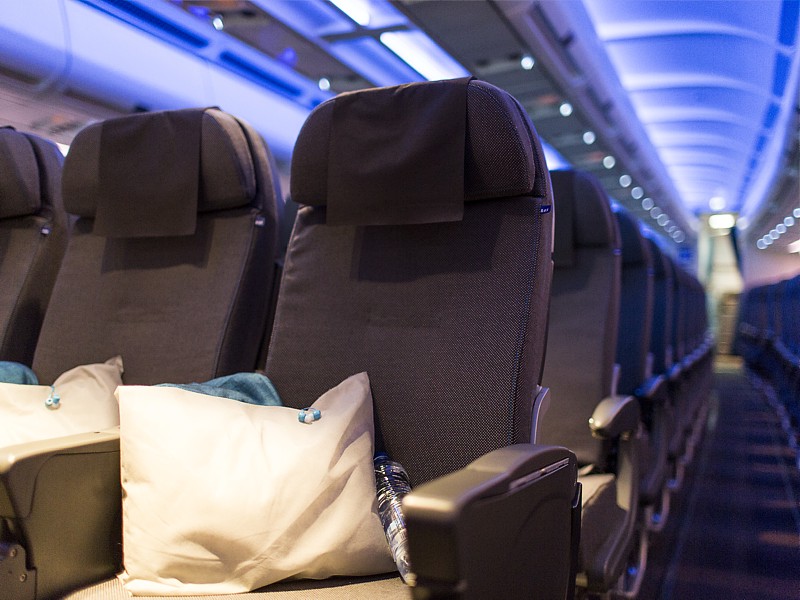 Economy seats have also not been forgotten, with the SAS GO cabin getting good reviews. SAS says "In SAS Go and SAS Plus, the new seats will be wider than in many competitors' aircraft", which is clearly a dig at airlines using the Boeing 777 with ten abreast. However it is true that the seating has been designed with vast amounts of storage space, which creates more personal space for the passengers.
Four new Airbus A330 enhanced aircraft will be delivered in 2015 and 2016, and eight more Airbus A350-900s starting in 2018.
The next aircraft will be delivered in March, and used mainly between Stockholm and the USA.