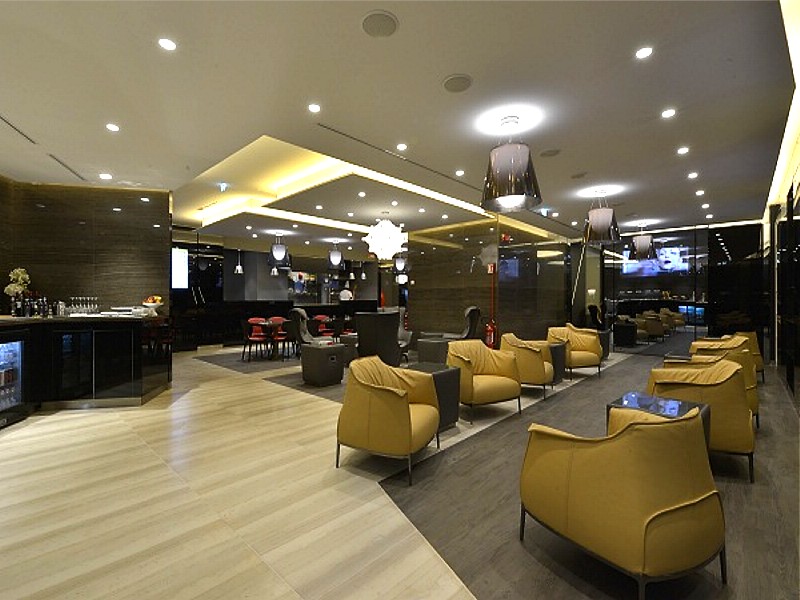 Alitalia has opened newly designed lounges at Rome and Milan. Features include a live cooking area and buffet, private meeting rooms, a library, prayer room and bathrooms with showers. The airline says the new 'Casa Alitalia' concept is designed to reflect the space in an Italian home.
Italian carrier Alitalia is showing off its new style, now the airline has had a major cash injection from half owner Etihad.
The airline's lounges at Rome Fiumicino and Milan Malpensa have been revamped, with a new residential look. There are clean Italian marble finishes, designer furniture and a hugely ornate entrance.
The grand - almost palatial - space is a huge upgrade from the previously down at heel lounges which many passengers made a point of trying to avoid. At Rome Fiumicino, the 800 square metre lounge has replaced Alitalia's former "Giotto" lounge in boarding area G, and can accommodate 115 travellers.
At Milan the lounge is somewhat smaller at 500 square metres, with capacity for 90, in the Satellite Nord boarding area.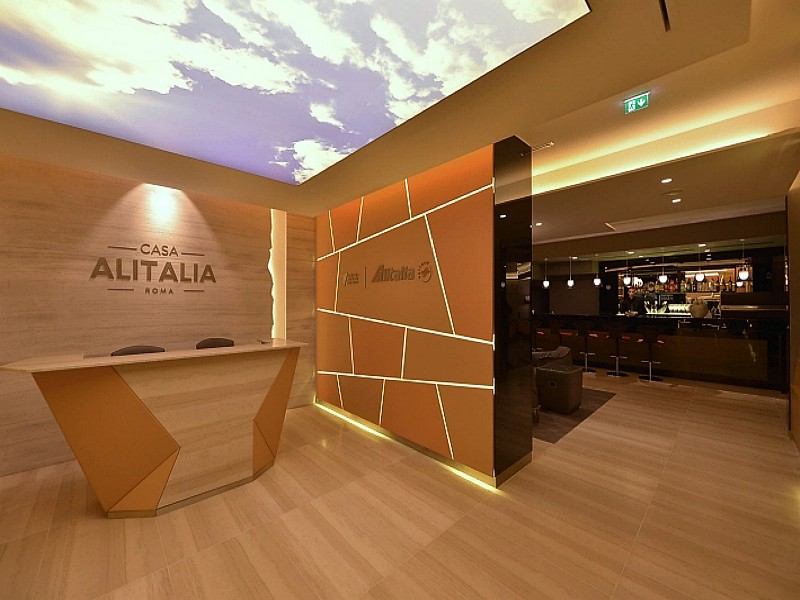 The new Alitalia lounge concept follows the usual 'home from home' lounge design favoured by other airlines like Etihad and British Airways.
The experience begins at the entrance door of the lounge, inspired by the main door of an Italian palazzo, which separates the chaotic environment of the airport from the lounge.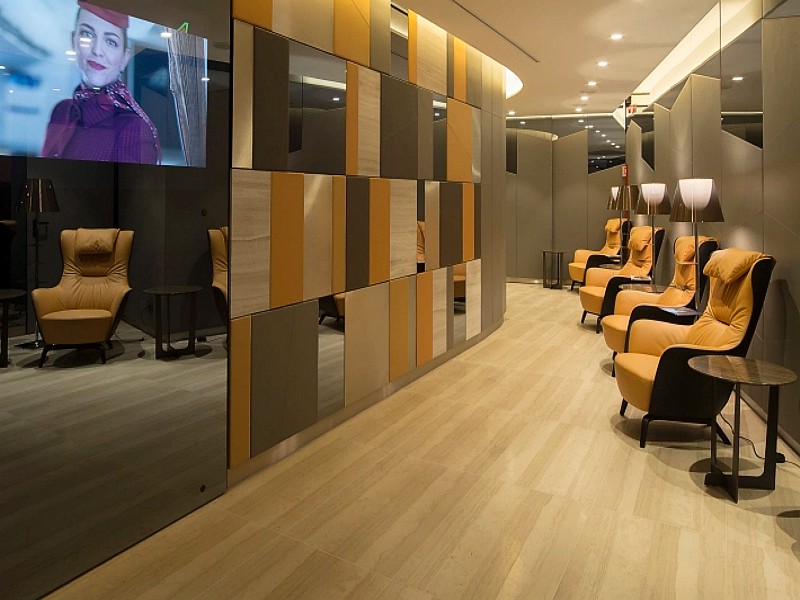 The catering service at Casa Alitalia reflects Italian culinary excellence and includes a live cooking area where at lunch and dinner times a chef prepares a selection of pasta dishes and pizza.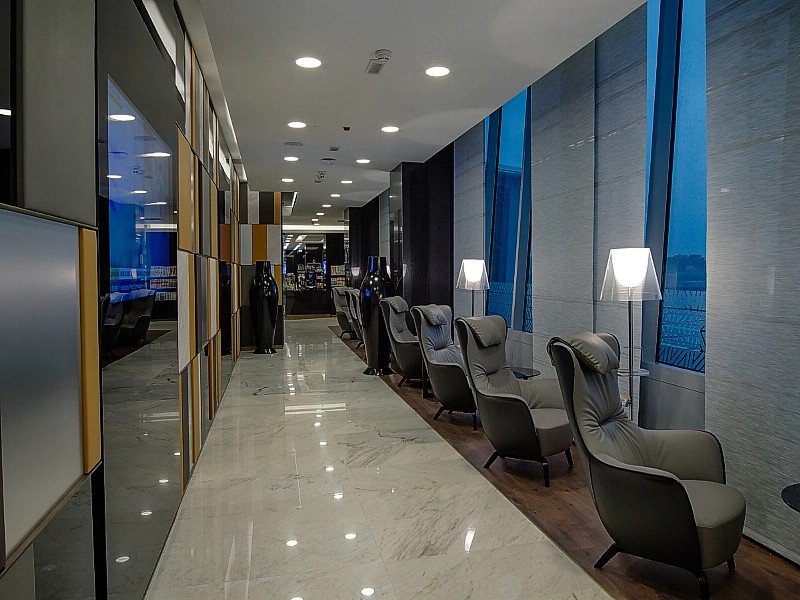 There is also a bar with Italian wines and a typical aperitivo prepared by a professional bartender.
Casa Italia's services also include VIP rooms and rooms for private meetings, a library, a prayer area, bathrooms with showers and Wi-Fi connectivity.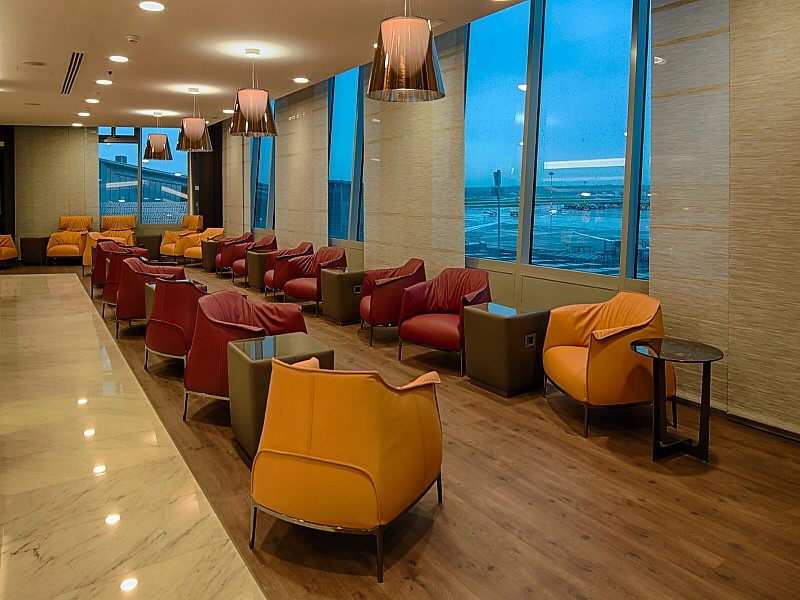 The new Alitalia lounge concept was created by Italian architect Marco Piva, whose other projects include the Bulgari Window Concept Design and the Dubai Port project.
However Etihad are certainly behind the scences too, with Poltrona Frau, Etihad's leather brand, upholstering the chairs.
"With Casa Alitalia we will showcase Italian excellence and style in an elegant yet relaxed setting, where a warm welcome with attention to details will make our guests from all over the world feel as they were in a typical Italian home," said Alitalia's Chief Executive Cramer Ball. "The opening of these new lounges is a further step in the re-launch plan of our ground and in-flight services. We aim to become the best airline in Europe, and to achieve this we must ensure excellent service for our passengers before, during and after their flights."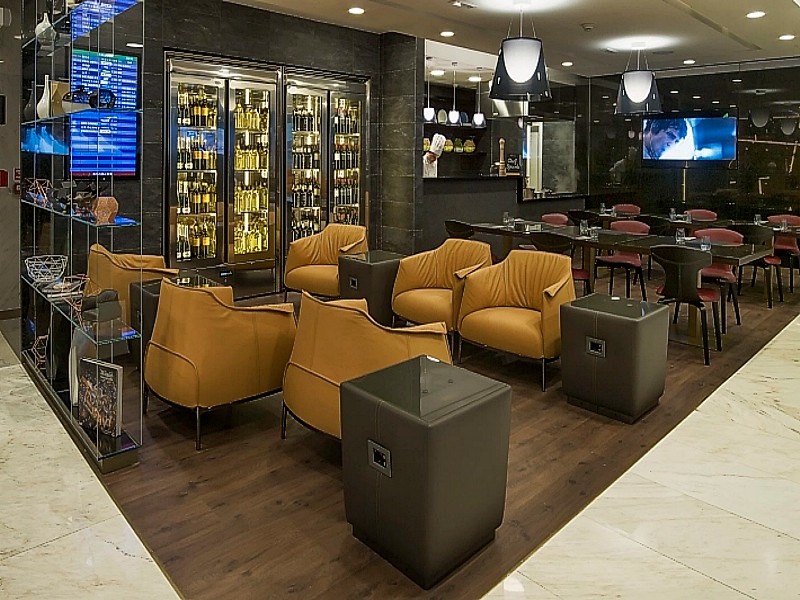 The lounge is open to business class and holders of the airline's Freccia Alata, Freccia Alata Plus and SkyTeam Elite Plus members as well as holders of Alitalia American Express Platinum cards who are flying with Alitalia.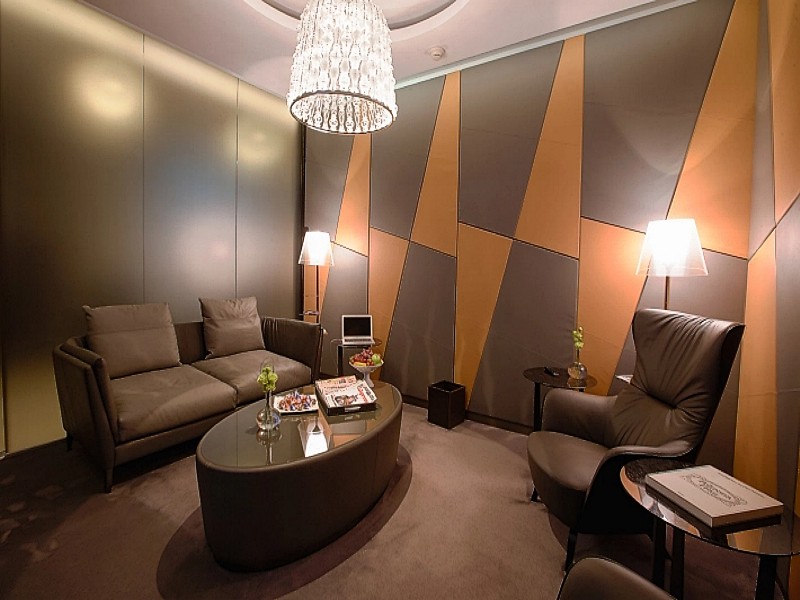 Other lounges in Venice and Catania have also received a revamp, while Alitalia lounges at New York JFK and Naples are almost complete.
You can buy a daypass to the Alitalia lounge. Single admission to the lounge costs €30 and can be purchased online or at the airport.