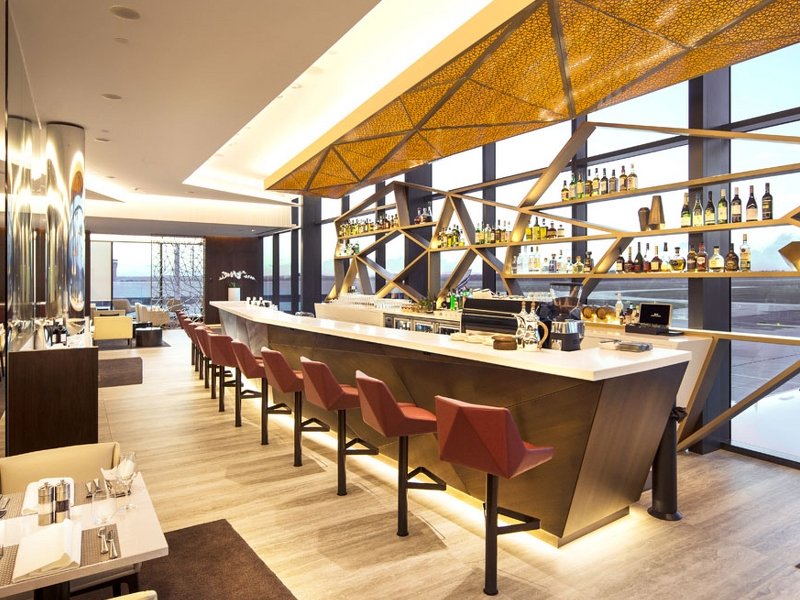 Etihad has opened its new premium lounge at Melbourne Airport, styled in a similar way to to Etihad's newly-opened New York lounge.
The new Etihad Melbourne lounge is a definitely step up from the Sydney Etihad lounge, which was opened only 18 months ago.
That lounge is already getting crowded, so ahead of its new A380 SuperJumbo flights to Abu Dhabi, Etihad has opened what is now the largest lounge in Etihad's network outside Abu Dhabi at 800 square meters, and with enough seating for 133 passengers.
The lounge has similar features to other outstation lounges, with a bar, restaurant, showers and child's area, but it is so much bigger.
The main focal point of the Melbourne lounge is the bar area, which is fully tendered, and with a vast variety of wine, local beer, and some pretty good top-shelf spirits, all complementary.
There is a small buffet area, and a full a la carte in-lounge restaurant, with a focus on local Victorian produce.
Etihad's staples of Arabic coffee and dates are also there - remember, on Etihad, they are supposed to be taken before your meal.
There are also shower facilities, a children's play area and prayer rooms.
However, one element previously in Etihad lounges has been removed - there is no dedicated Business Centre, possibly because most passengers now take their own devices, and tap away on a tablet at the bar.
Featuring wide views of the airfield, the lounge will be open three hours before Etihad's two daily services from Melbourne to its Abu Dhabi hub, including the start of Airbus A380 operations from the 1st of June 2016.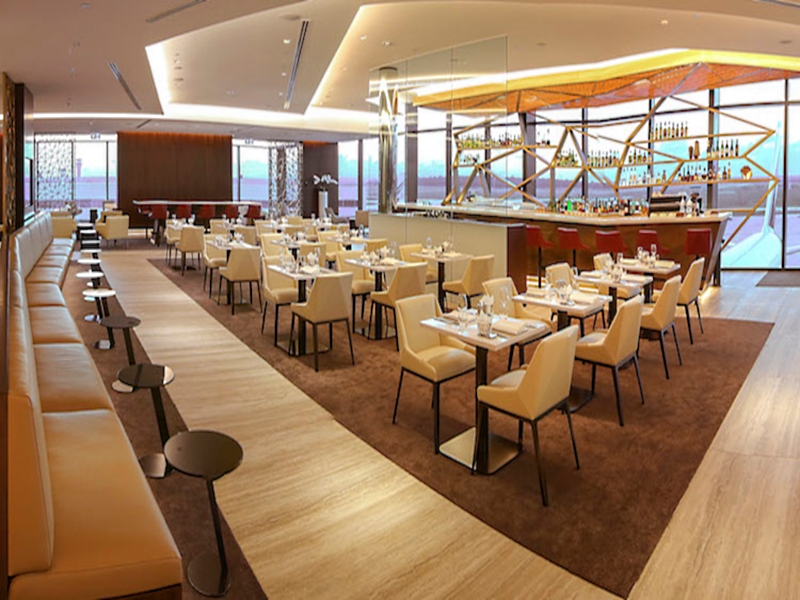 "It's in a class of its own," says Etihad Airways senior vice president for marketing Shane O'Hare. "Blending the best of a fine dining restaurant and a chic city cocktail bar, this lounge is a showcase of intelligent design and sophistication where guests will enjoy the highest levels of comfort and luxury, complemented by our world-class hospitality, culinary innovation and cutting-edge beverage technology."
The Melbourne lounge is located in Terminal 2 near gate 10 and is Etihad's ninth premium passenger lounge outside Abu Dhabi.
The lounge is open to Business and First Class Etihad passengers, plus Silver, Gold and Platinum members of the Etihad Guest loyalty program, and Virgin Australia's Velocity Gold, and Platinum in economy.