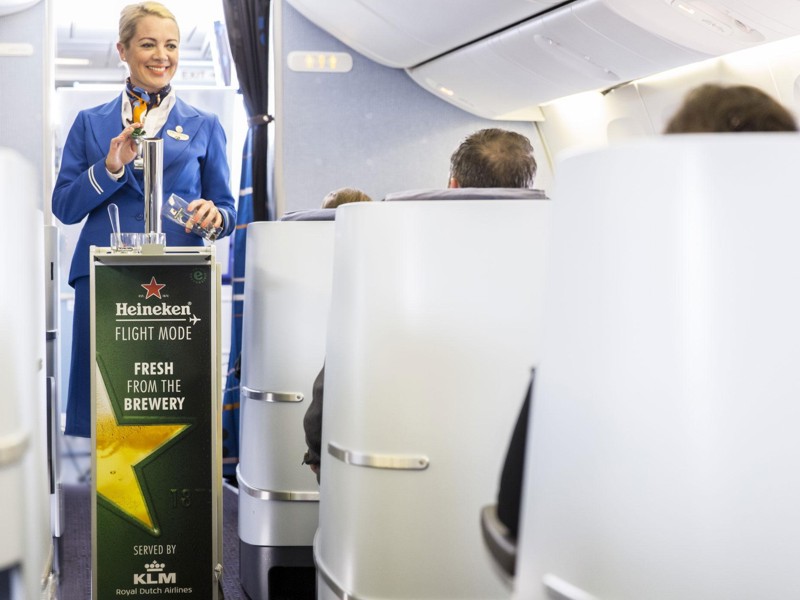 The Dutch airline KLM has become the first airline in the world to launch a draft-beer trolley on board and serve freshly tapped beer at 35,000 feet.
KLM Royal Dutch Airlines has introduced a Heineken draught beer trolley on board, serving fresh draft beer.
The unique draft-beer trolley is the result of a collaboration between KLM and Dutch brewer Heineken. KLM will use the trolley to serve its own Heineken beer in Business Class on international flights, flying to locations outside Europe.
This is a world first for KLM and its partner Heineken, which has taken years to perfect, because certification by the aviation authorities took longer than anticipated.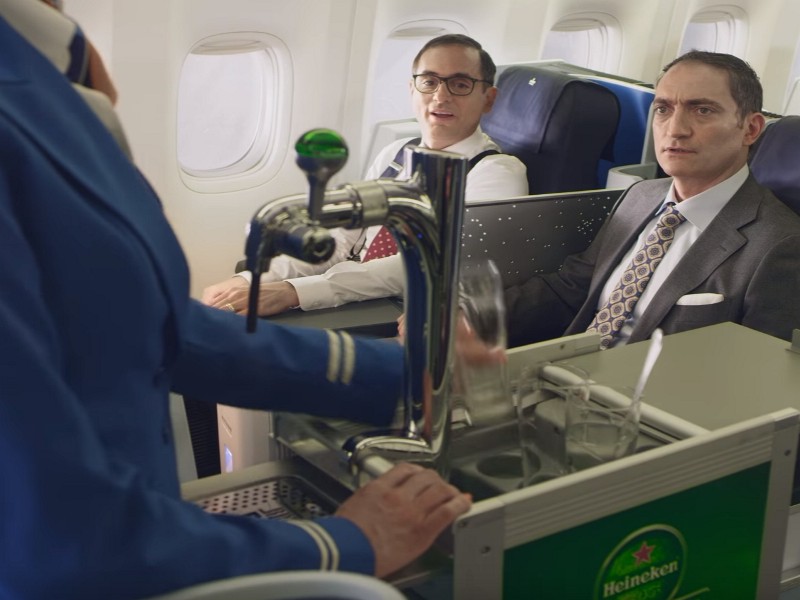 The trolley uses air pressure, not carbon dioxide, as flight safety regulations forbid the use of CO2 aboard aircraft to avoid aircraft fires. Air pressure in an aircraft cabin is also lower than on the ground, so the special system called "BrewLock" builds it up to the correct pressure at the tap.
The beer served from the draft trolley is delivered cold to the aircraft in kegs which are enclosed in highly-insulated shells. These keep the beer at the correct temperature for up to eight hours while in flight.
Cabin crew have now received special training on hour to beer, to ensure it is perfect at altitude, and is almost identical to the way it is served on the ground.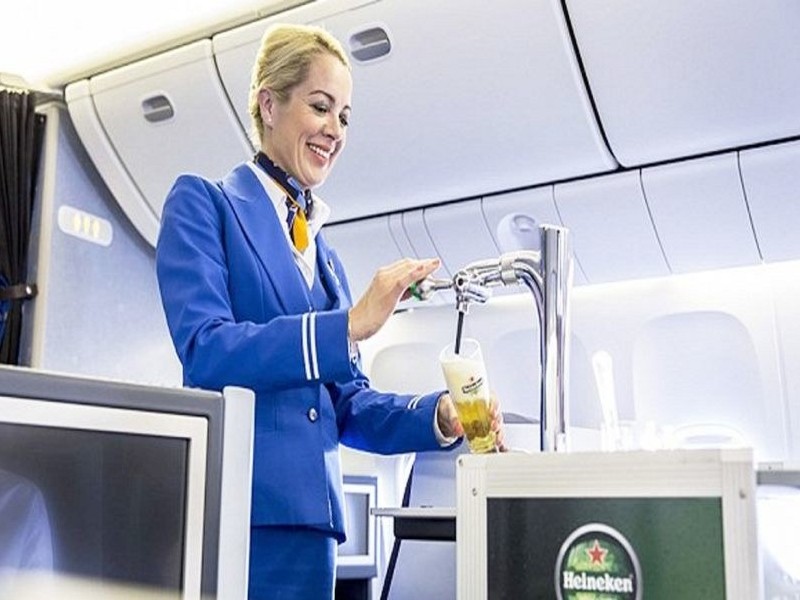 Alas KLM has only one Heineken draught trolley at present.
KLM is now running a series of TV adverts to publicise the innovation in the Netherlands.
Lennart Boorsma, Marketing Manager at Heineken, says "we are continuously innovating at Heineken. This new beer dispenser enables passengers to drink brewery quality draught beer fresh from the tap, making their journey even more spectacular."