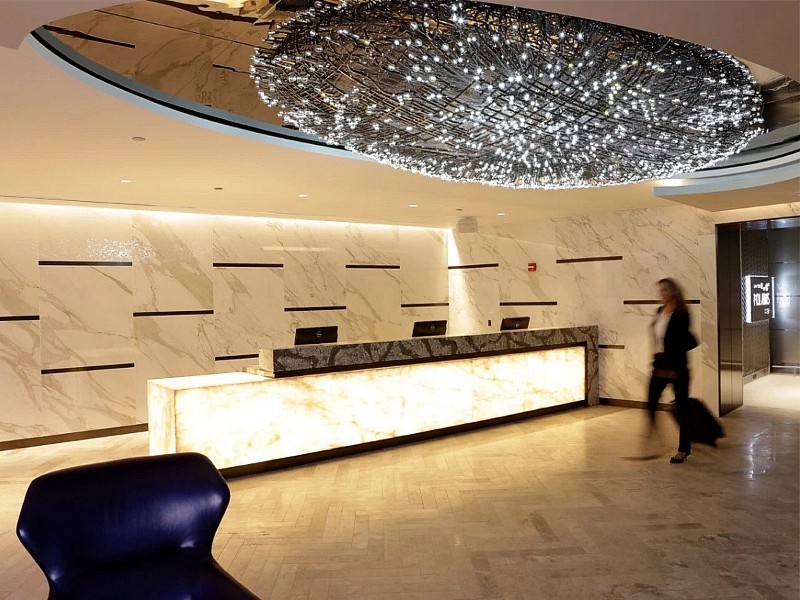 United's new style Chicago Business Class lounge has now fully opened.
United Airlines has opened the first of its new style Business Class lounges, at Chicago, as part of a product launch for its newly uprated business class.
United is touting its new Polaris service as more than just a seat, calling it a "complete re-imagination of business class flying." That includes the lounge in Chicago, the first of nine United plans to open worldwide.
The new Chicago lounge is located in O'Hare's Terminal 1, near gate C18, in what was previously a rather dingy Red Carpet Club.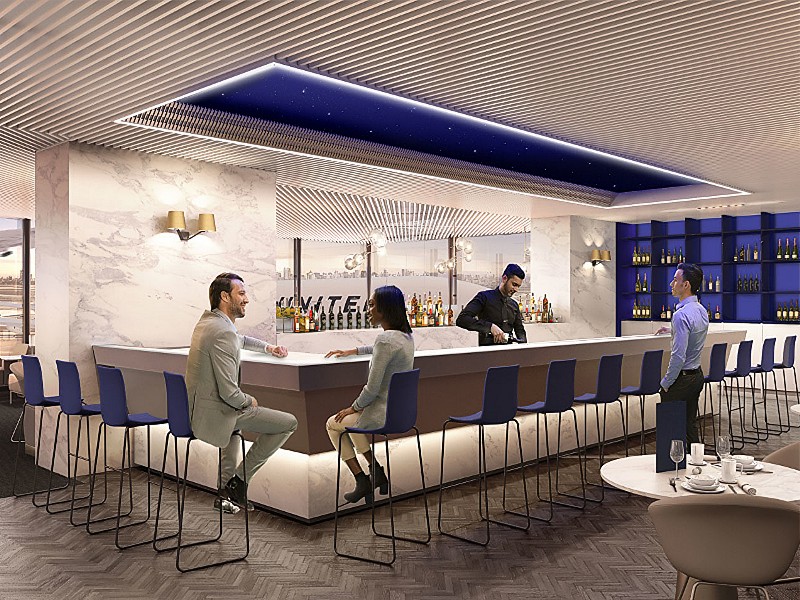 The 12,700 square foot Polaris Lounge is no tiddler, with room for 170 passengers. Have no fear you'll be elbowing travellers out of the way who have previously secured a shiny Frequent Flyer card - they are just shunted off to the old UnitedClub.
No, you really need a long haul Business Class ticket on United or a Star Alliance flight to gain entry.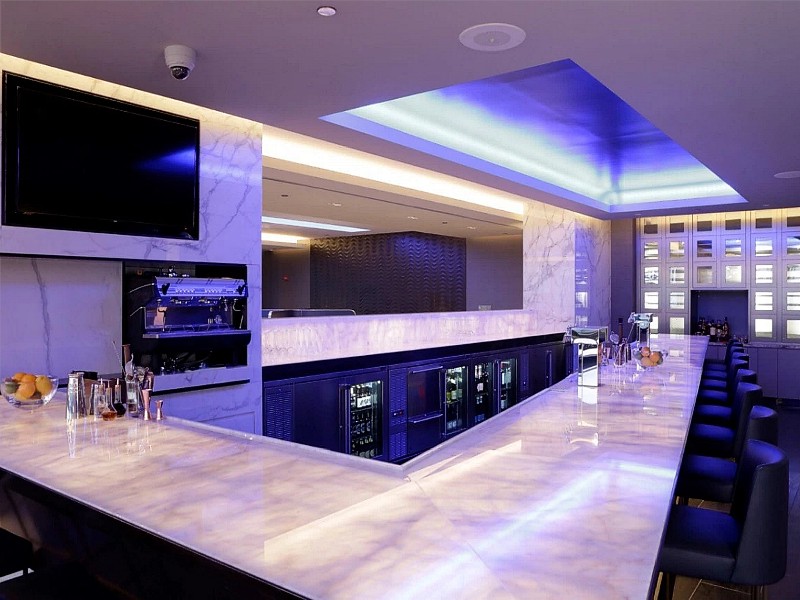 The United Airlines Chicago Business Class Lounge - or Polaris - features original art, including an impressive entrance-way light sculpture that takes inspiration from a map of Chicago, by British artist Wolfgang Buttress.
The lounge is light and bright, with private work "pods" and open seating areas with plenty of power plugs and USB ports, daybeds and showers.
There is a restaurant, or course, with hot and cold dishes. The lounge menu was created by Art Smith (who while virtually unknown in the UK, was previously employed by a TV presenter called Oprah Winfrey).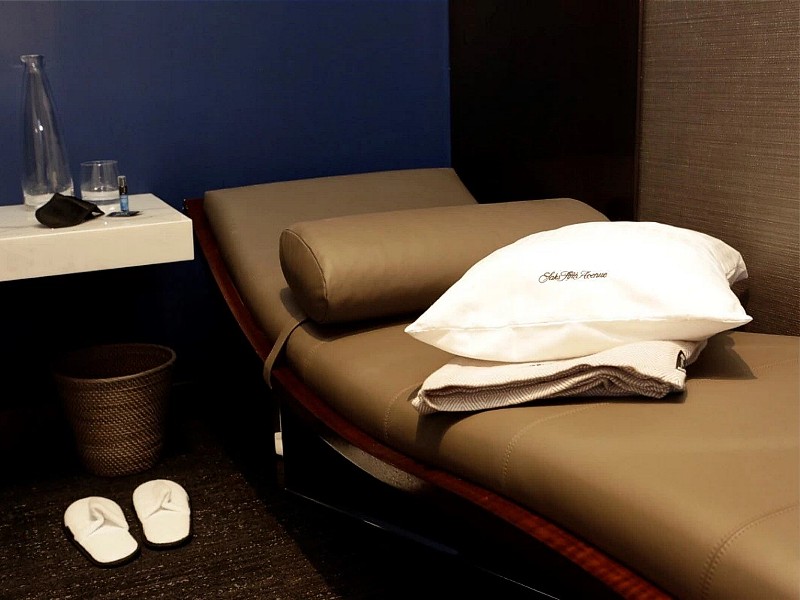 The menu in the United Airlines Chicago Business Class Lounge is seasonally influenced and sourced from local suppliers. As regular passengers tend to just select two or three small dishes, the menu includes a wide variety of Tapas style dishes as well as fried chicken, shrimp and grits, and Hummingbird Cake, which are Art Smith's signature dishes.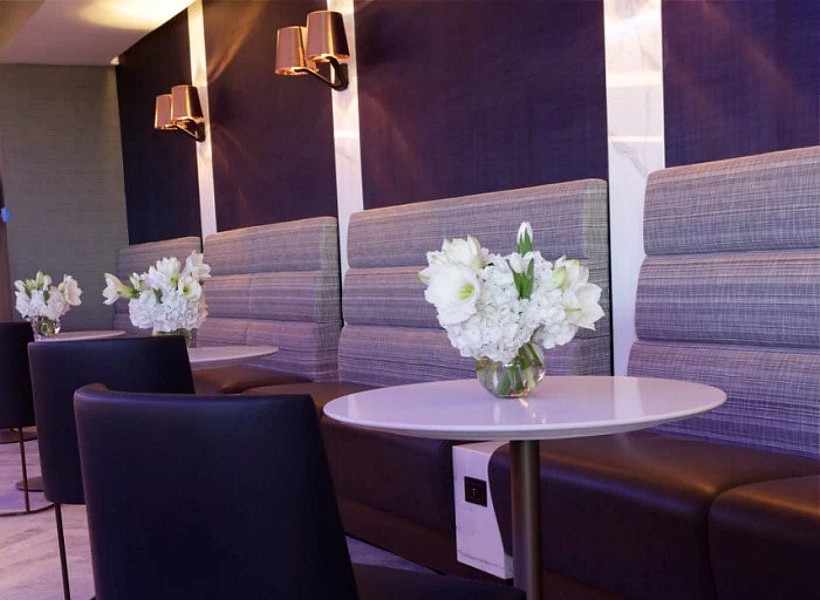 There's also a cocktail bar. There's no serving yourself here - instead the menu includes a series of specialty cocktails, which come with a tiny paper aeroplane on the top.
Out in the main lounge are 'Quad' seats designed for travellers wanting some, but not a lot, or private space.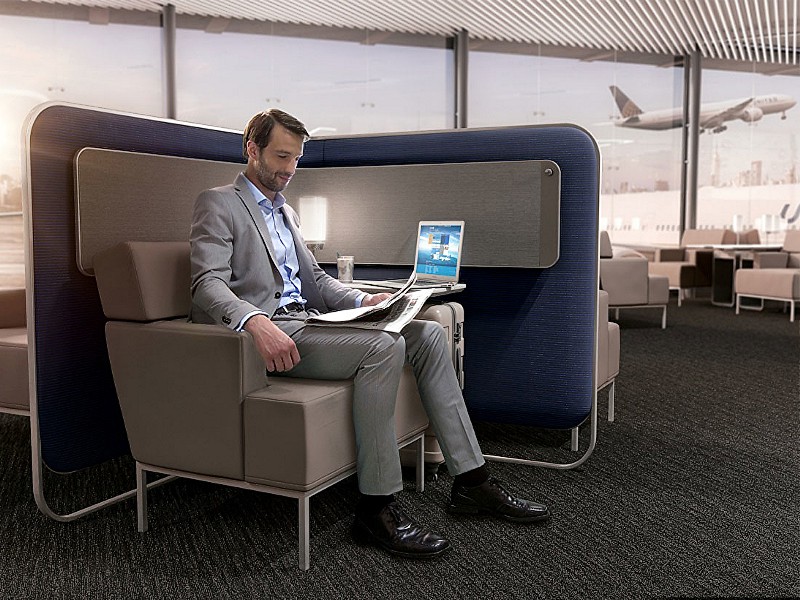 For a more intimate nook, there are bespoke slide-out marble work tables in the seating pods, which sport a leather chaise lounge, blankets and pillows, with what we are told is 'soothing white noise' washing through the overhead speakers.
The shower rooms come with double doors, so you can have your suit pressed when you have a shower. You can even get these quickly laundered, with the lounge coming with a washer and dryer. Saks Fifth Avenue-branded towels and slippers. Complete the lush looking shower rooms.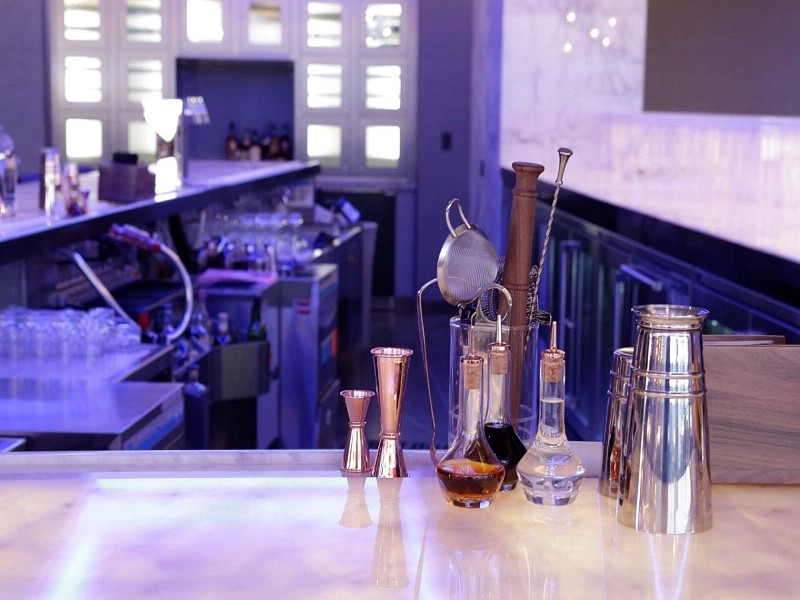 By the main doors United have taken a leaf out of the hotels, with a full-service concierge who can arrange cars, book hotel rooms and even purchase theatre tickets.
Other Polaris lounges are planned for Los Angeles, San Francisco, Houston, New York/Newark, Washington Dulles, Tokyo Narita, Hong Kong and London Heathrow Airport. At Heathrow, the only recently opened First lounge is expected to convert seamlessly into the Polaris lounge.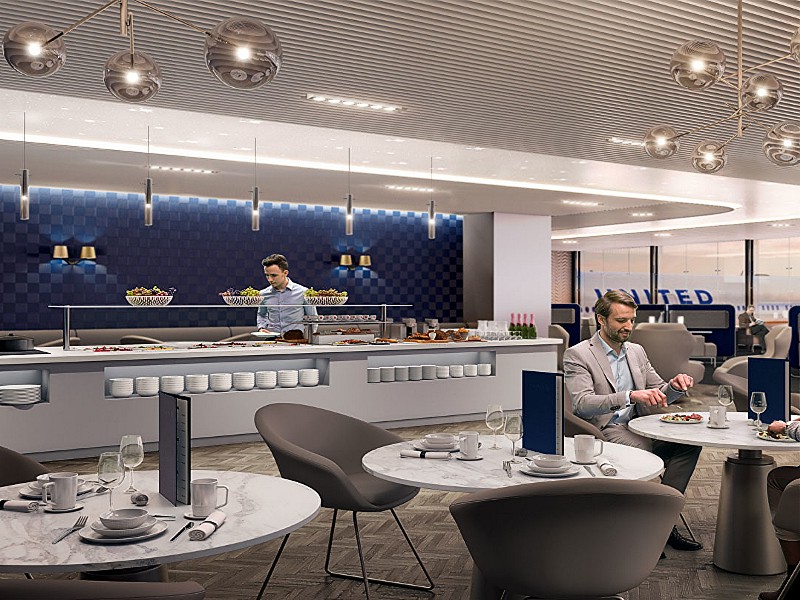 Of course, the Polaris experience is more than the lounge. The first of United's new Polaris business-class seats to begin flying early next year, just as the carrier axes First Class. The seats will appear first on Boeing 777-300ER aircraft and then on the Boeing 787 and Airbus A350. Much later, some 777-200s will also be retrofitted.