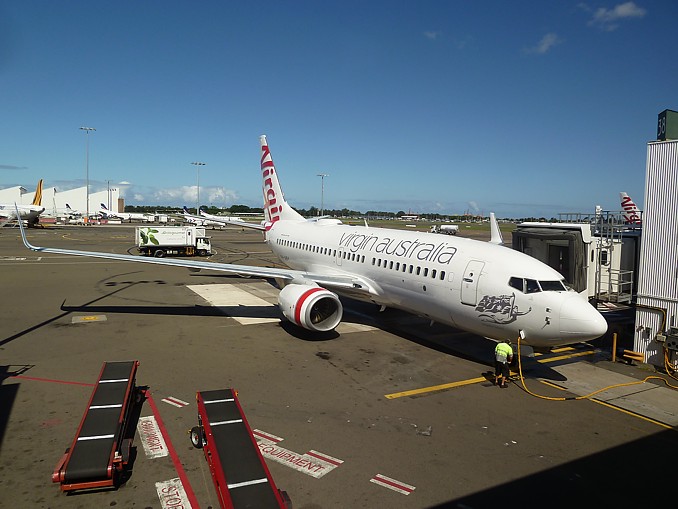 Virgin Australia has become one of the few of the worlds Frequent Flyer schemes which allow you to earn status as you shop. This gives you the chance to fast track your Velocity membership level and enjoy access to the Virgin Australia Lounge sooner.
Virgin Australia has announced a new link up to the Coles Flybuys scheme.
You can now transfer a minimum of 2,000 flybuys points for 870 Virgin Velocity Points on your shopping, giving an exchange rate of 0.435 Velocity Points for a Flybuys points (effectively, per dollar).
However, perhaps of more interest for those chasing status is that you can earn Velocity Status Credits when you shop.
You can earn 1 Velocity Status Credit for every $100 spent across Coles, Coles online, Liquorland and First Choice Liquor, based on your total combined monthly spend, with Status Credits transferred automatically at the end of each month.
You can earn up to 10 Velocity Status Credits per month, although this would cost $1000AUD a month, so it's not the cheapest of ways to earn status.
On it's own however, it won't earn you any status. Members need 250 credits to advance from the basic Velocity membership to a Silver membership, and 400 to get to Gold where lounge access kicks in.
However you earn no status on fuel, and the earning drops to 0.5 Flybuys points per dollar at Coles Express service stations.
Therefore, although you may do your shopping at Coles for earn Virgin status, a much better way to earn rewards faster is to earn 2 Velocity points per litre buying fuel at BP.
Even better, those with an HSBC Premier Credit Card can transfer HSBC miles to Virgin Velocity. Two HSBC Rewards Plus points will give you one Velocity Point, and you can earn 1 HSBC Rewards Point for every dollar spent. Therefore, buying fuel at BP for an average $100 tank at $1 a litre (to keep the maths simple) earns 200 velocity points, plus 50 via the credit card. So it's 250 points at BP, versus 43 at Coles without HSBC for the same amount of fuel.
Alas, your hard earned Virgin Velocity points are now generally worth a bit less than they were, thanks to the Virgin Velocity points table devaluation, lux-traveller has previously reported on.
If you prefer oneworld miles, you can still earn Qantas points thanks to the linkup between Woolworths Rewards and Qantas, where you gain one Woolworths Point per dollar spent at Woolworths and Woolworths-Caltex petrol stations. 2,000 Woolies miles transfers into 870 Qantas frequent flyer points.