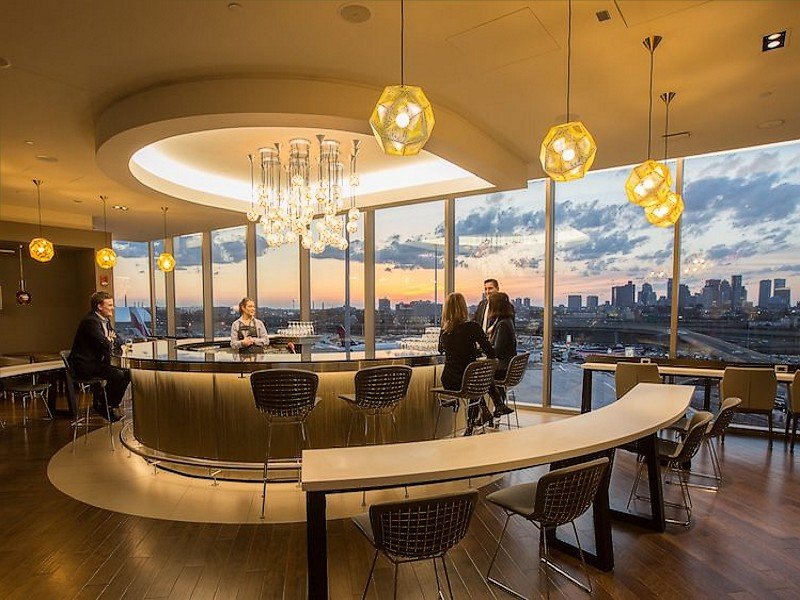 British Airways has opened a new lounge at Boston Logan Airport.
The brand new British Airways Boston lounge is now open. The BA lounge boasts a Champagne bar with a superb view, and a separate Concorde dining area for First Class passengers.
Indeed, now it has been open for the past few weeks, its clear the brand new British Airways Galleries lounge at Boston Logan airport is a delight. Although a combined First and Business Class lounge, it has separate at seat dining for First Class customers.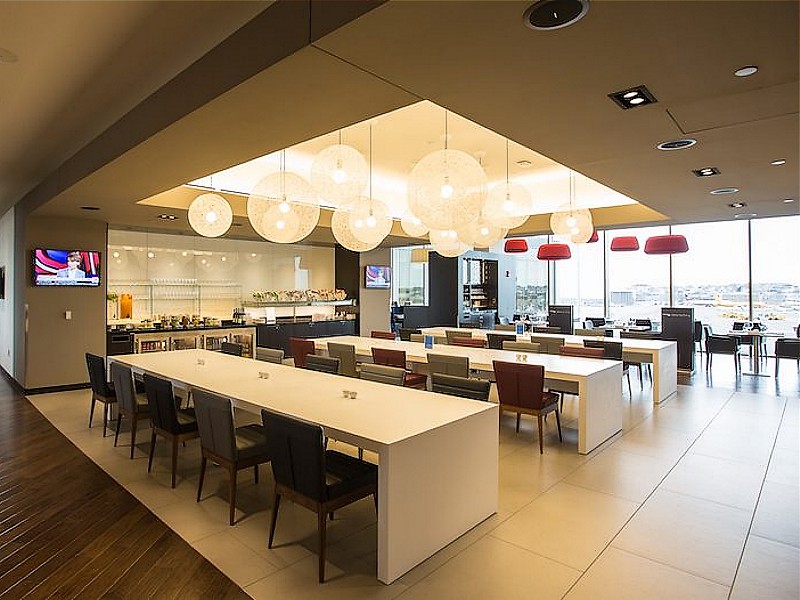 The main part of the Boston British Airways lounge has a variety of seating areas, all with different levels of 'relaxation', and boasts floor-to-ceiling windows overlooking Boston bay.
However it is the Champagne bar which is the glorious centre of the lounge, with amazing views at sunset of the city behind you.
The lounge is 30 per cent bigger than the previous space, holding up to 220 people, with plenty of options of seating areas.
There is a "Concorde Dining" restaurant for First Class passengers, while in Business Class there are hot and cold buffet options, as well as a self-service bar.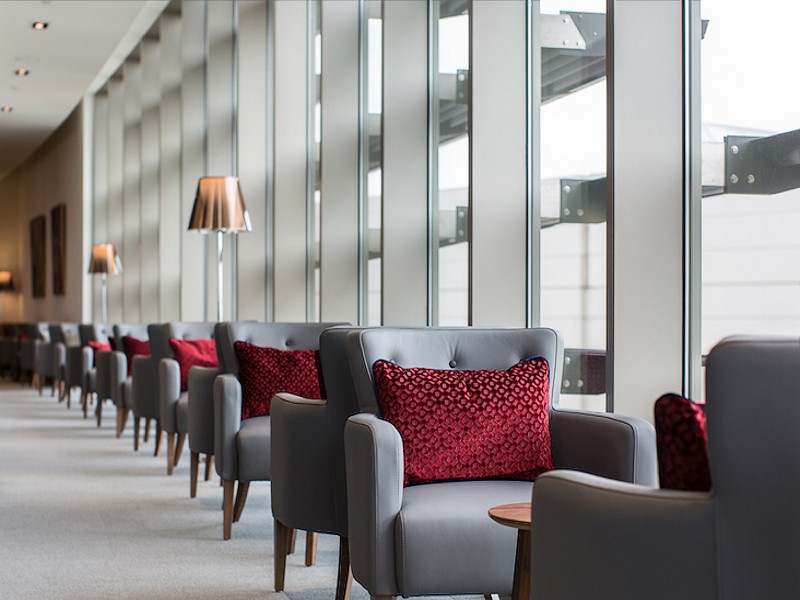 Further back, there is a small work area with a printer.
Once it's time to board, you can use the dedicated gate at the back of the lounge.
British Airways has opened its new lounge at Boston's Logan International airport to coincide with the launch of the Airbus A380 on the London route. During th summer there are normally four flights a day on the Boston rote, with the lounge open 5.30 till 8am, then 4pm onwards for the 7.20pm (A380) 9.35pm and 10.40pm flights.
As lux-traveller reported last month, British Airways is investing 40 million pounds (US$65, A$88m) over the next five years to upgrade its check-in, boarding and lounge areas. British Airways has just reopened the new British Airways Gatwick lounges.