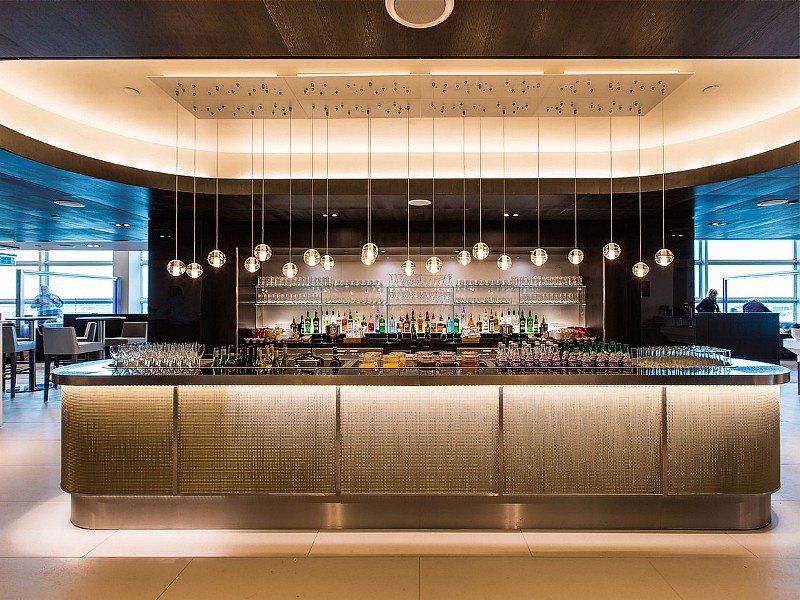 The new British Airways Gatwick lounges are now open. Offering both First Class and Business Class lounges, the new spaces in the South terminal are light bright and welcoming.
The brand new British Airways Gatwick Business Class lounge (or Club World, if you prefer) is a great new impressive space, and on two levels, like its predecessor in the North Terminal which sadly closed last year.
Past the entrance there is large light space in an L shape with huge floor to ceiling windows, and with a double-height ceiling. This has a balcony and mezzanine level reached by two stairs, around which are blue leather swivel chairs.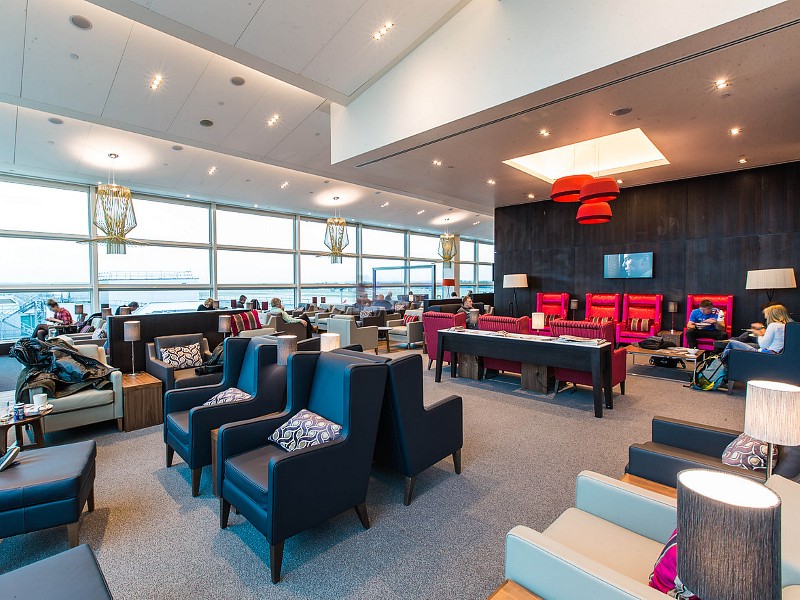 Overhead are large modern light fittings, by British lighting designer Tom Dixon, using Elstead Lighting which created bespoke copper ceiling pendants, and indeed similar table lamps.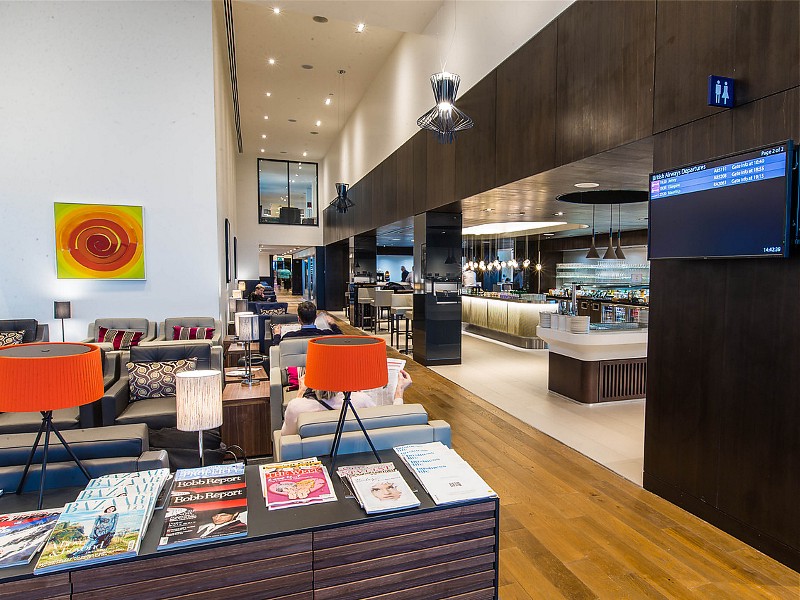 All the furniture in the Business Class Gatwick BA lounge is designer, by UK manufacturers Boss, using Scottish leather by Andrew Muirhead and fabric by Osborne & Little.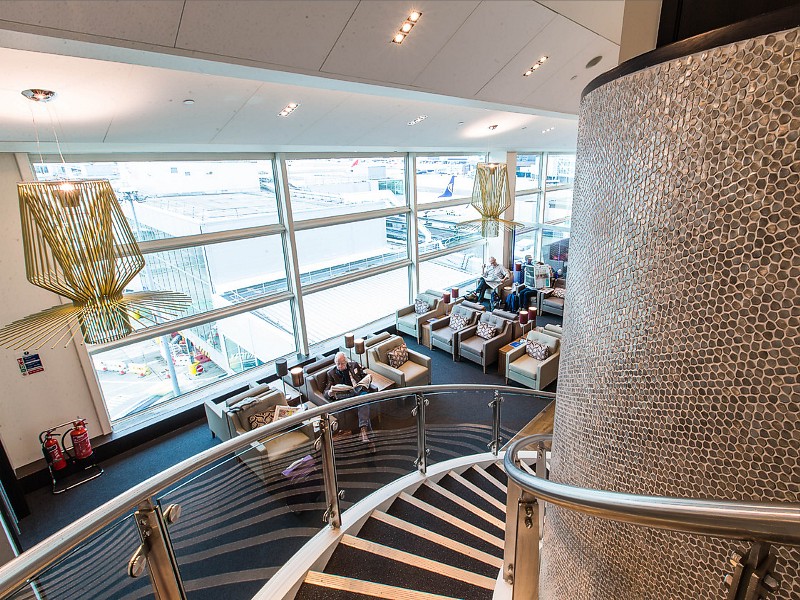 There is a designer bar too, with bar stools by Philippe Starck. The bar is open from early, as is the buffet, however proper sit down waiter services is reserved for the First Class side.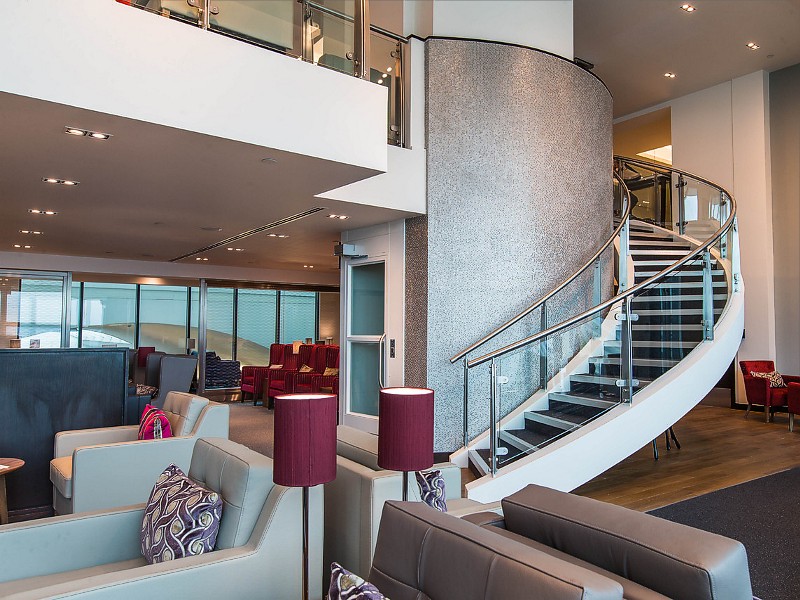 There is wifi but no business area, howevere there are showers, and a children's play room as well.
The British Airways First Class lounge at London Gatwick is similar, but more refined, with a much smaller area.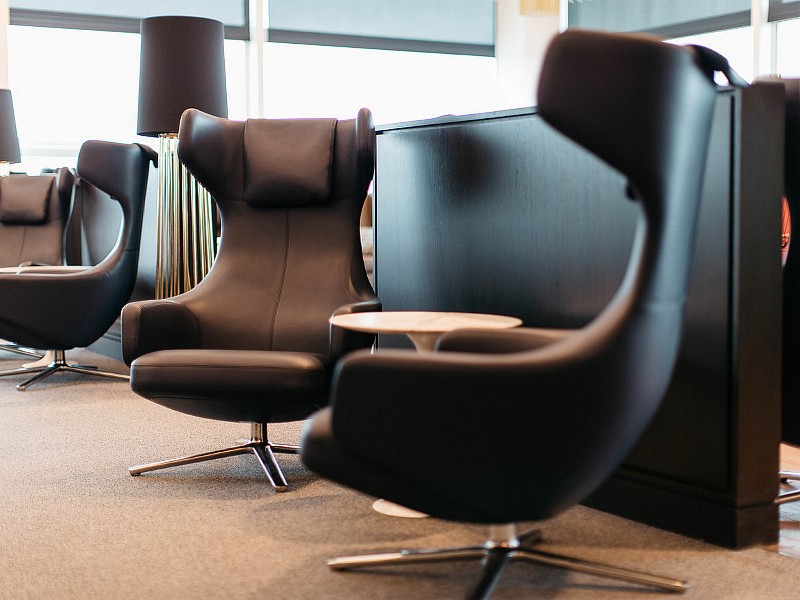 Around the edges are large high backed chairs in dark leather, plus a few blue swivel chairs and side tables.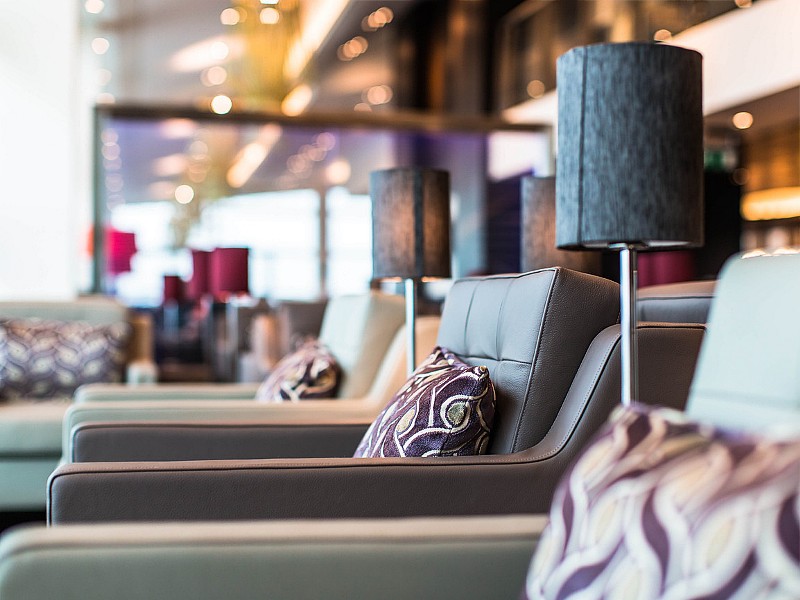 There are large windows on the BA Gatwick First Lounge side too, close to the bar and dining area, with bar stools along the window, and a bench along the back. Here you can order meals at your seat.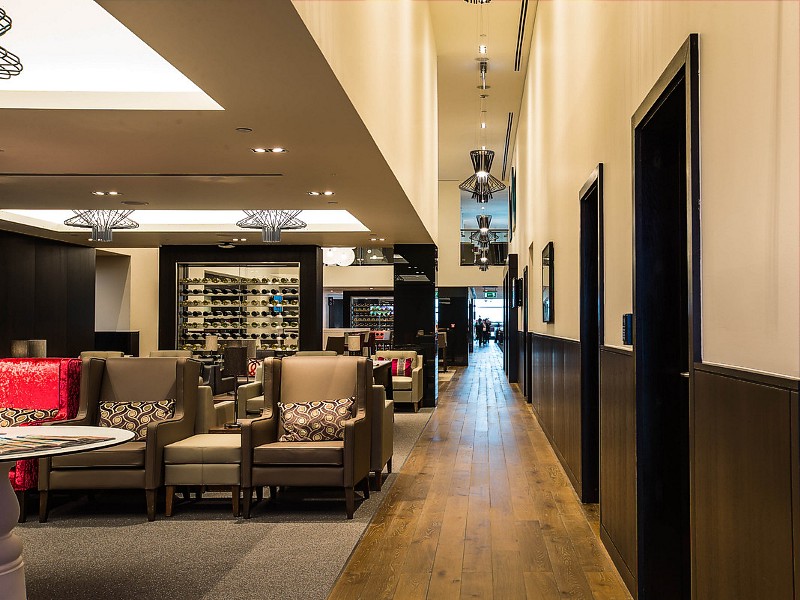 There is also a small business centre on the First Class side, with two PCs. However, there are no showers on the First side.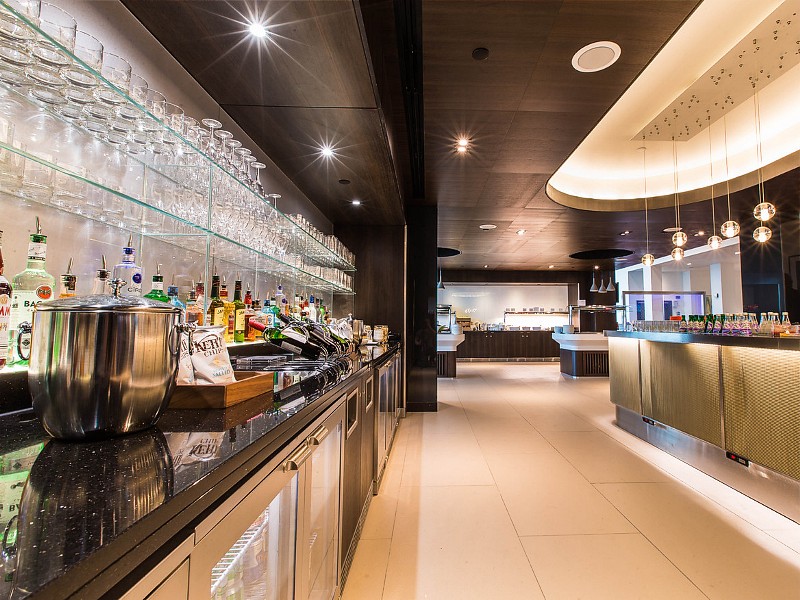 During the summer, British Airways Gatwick lounge opening hours are 5:15am and closing at 10pm, while the First Class lounge opens at 7am, and closes at 8pm.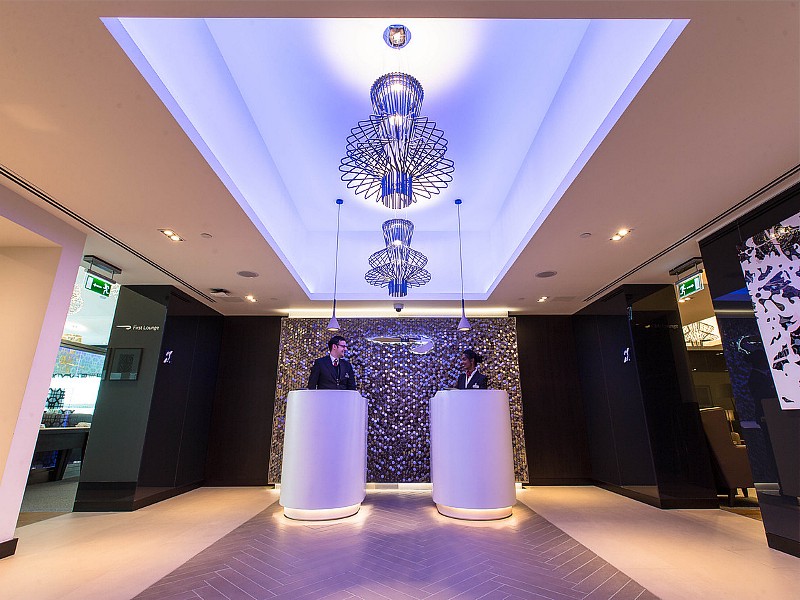 Access is given to the British Airways Gatwick lounge to customers travelling in First, Club World or Club Europe, Executive Club Gold and Silver Members, and oneworld Emerald and Sapphire members (plus one guest). To enter the First Class lounge, you need to be travelling in First, Executive Club Gold or a oneworld Emerald member.