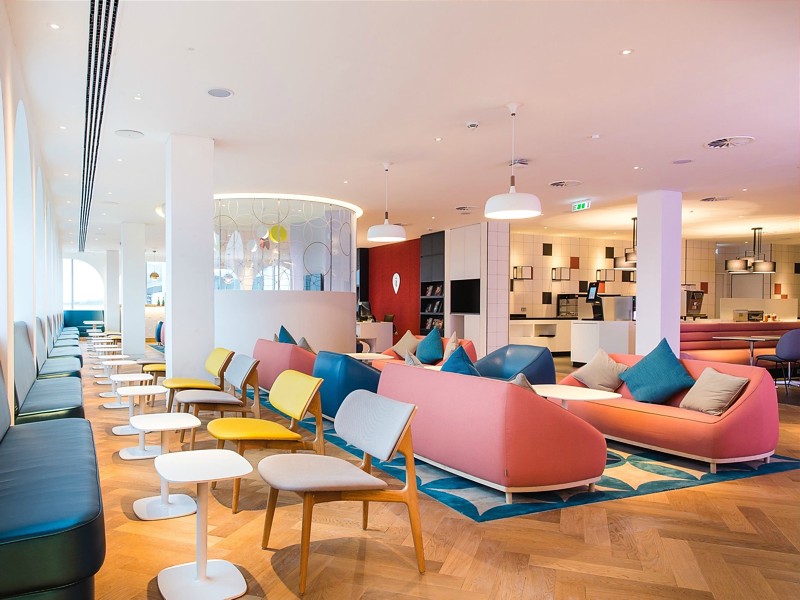 Virgin Holidays has opened its new a v-room lounge at London Gatwick Airport, promising a calming atmosphere away from the hectic airport terminal.
The new Virgin Atlantic
London Gatwick paid for lounge has been unveiled, ahead of it's opening to customers next week. It's quite a stunner for a paid for lounge, with cabana daybeds, a bar selling specialty cocktails, and with interactive games, including a Forza racing car sled, table football and a selfie booth.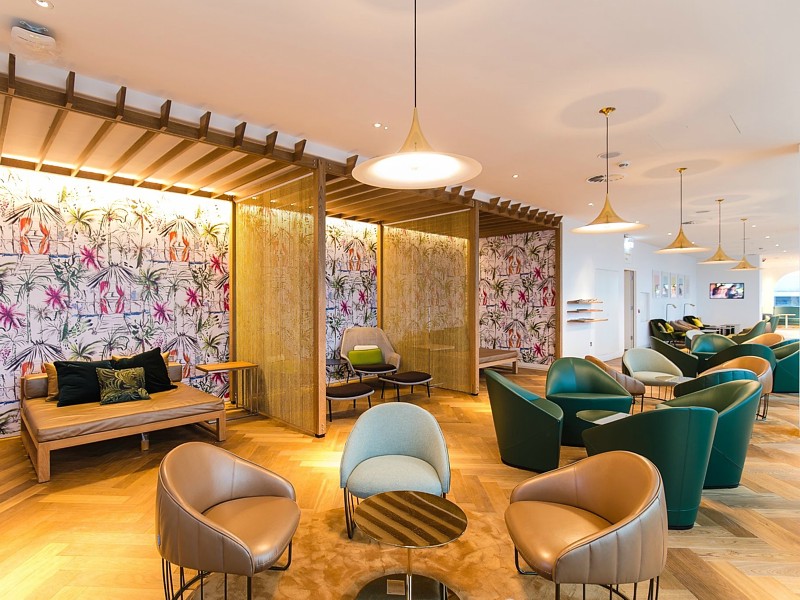 The paid-for lounge for passengers on Virgin Atlantic who have booked through Virgin Holidays has the same kitchen and staff as the new Virgin Atlantic Clubhouse which has been built as the airline moves from the South to the North Terminal at Gatwick this month.
At 670 square yards, the lounge is no tiddler, and vastly better than its previous incarnation in the South terminal.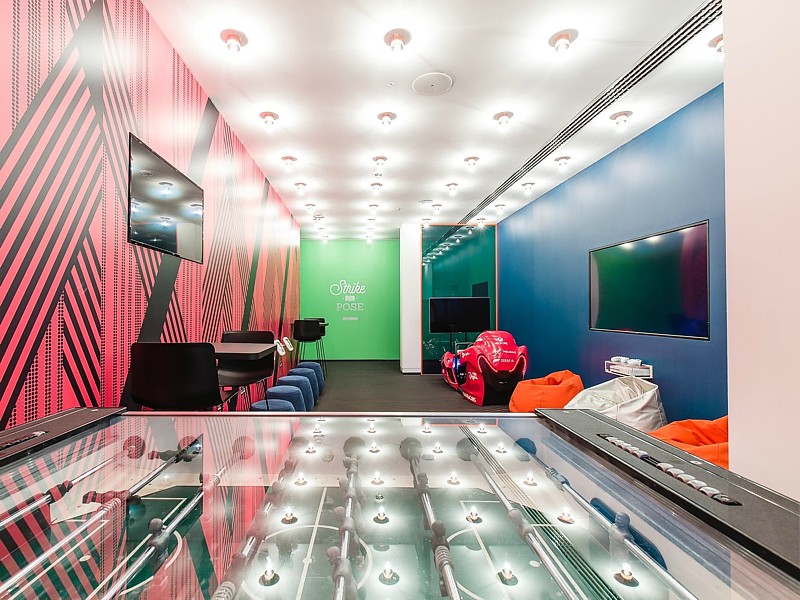 There are a la carte (order from the menu at the table) and continental buffet food options (at the refectory table to the side of the lounge) where there is a pancake machine. There is also a coffee shop, called with sad inevitability 'Cup Cup and Away' and a Virgin Holidays Service Desk.
Split into a number of distinct sections, the v-room includes a large gaming area, with under-fives catered for with touch screen games, a soft play area and slide, an arts and crafts table and TVs screening child friendly films.
Teenagers and adults can practice driving skills in the Forza racing car sled, take part in a kids vs adults game of table football or Xbox Kinect games and create a holiday selfies in the dedicated booth, with a destination super-imposed in the background.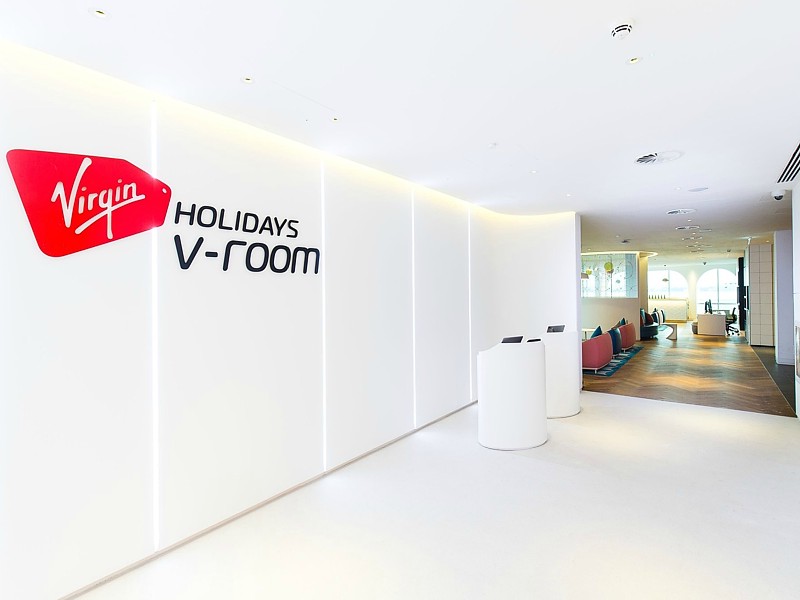 There are two prices. The standard package (from £20 for adults, £12 children), or the standard plus (from £24) which includes house beers, wines and spirits. Add on £2 if you purchase entry on the day.
Virgin Atlantic is moving its operations from South Gatwick Terminal to North Gatwick Terminal on January 25th.
Further details: Virgin Experience