Cathay Pacific has become the first airline to move to Singapore Changi Airport's new Terminal 4, where passengers can enjoy a new Cathay Pacific lounge. All passengers will be encouraged to use self-service check in machines, rather than the usual check in desks.
The new Cathay Pacific Singapore Lounge is now open in Singapore Changi Airport's new Terminal 4.
It is one of the airline's largest lounges outside Hong Kong, with seating for more than 200 customers.
Similar in style to Cathay Pacific's award-winning lounges at The Pier in Hong Kong, the new lounge provides an understated living room environment with designer furniture and lighting.
There are plenty of natural materials, including walnut and cherry wood, limestone, bronze and brass, along with greenery and artworks by local artists to add to the lounge's atmosphere.
There are also a few of the famous new Cathay Pacific Solo chairs, which are the new version of the Cathay Solus pods.
The lounge was created by UK designer Ilse Crawford who founded StudioIlse.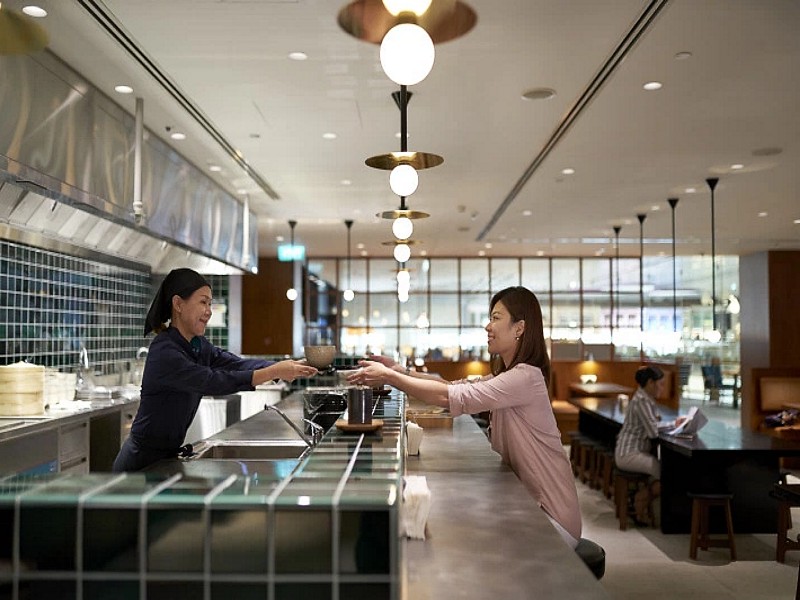 There is also a strong focus on food and beverage services in the Singapore Cathay Pacific Lounge, with the dining area featuring Cathay Pacific's iconic Noodle Bar, offering a selection of freshly prepared Asian dishes including its signature Dan Dan Noodles and local favourite, Singapore Laksa. However there is no bar, unlike in Bangkok, with wine in a small area beside the buffet. Nor are there any showers.
The Business Centre, called the Bureau, has desktop iMacs which can boot into Windows mode, plus a printer photocopier.
The new Cathay Pacific Singapore Lounge is on the upper level right after immigration, and mainly overlooks the departures hall, with a small area allowing views over the apron.
The lounge is open to Cathay Pacific Business Class passengers, or premium level Marco Polo members and oneworld elite status members, including British Airways Silver and Qantas Gold.
Terminal 4 is not accessible airside from the main Terminal 1-2-3 complex, except by the airside bus, and this only permits travel if you have a Terminal 4 boarding card.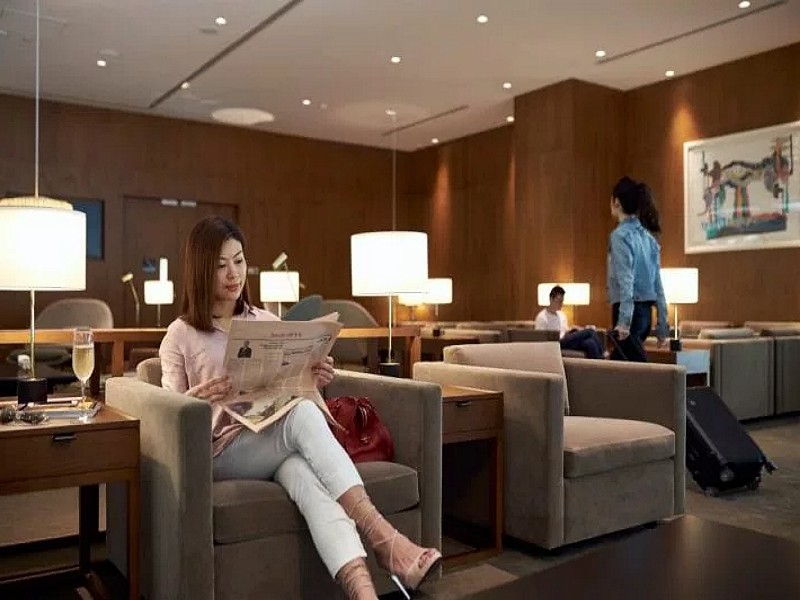 Cathay Pacific Chief Operations and Service Delivery Officer Greg Hughes says, "we place great value in listening to our customers and investing in products and services that are important to them. The lounge echoes the warmth, natural features and array of amenities that have proved so successful in many of our other lounges around the world, and we can't wait to welcome our first guests upon the opening of Terminal 4."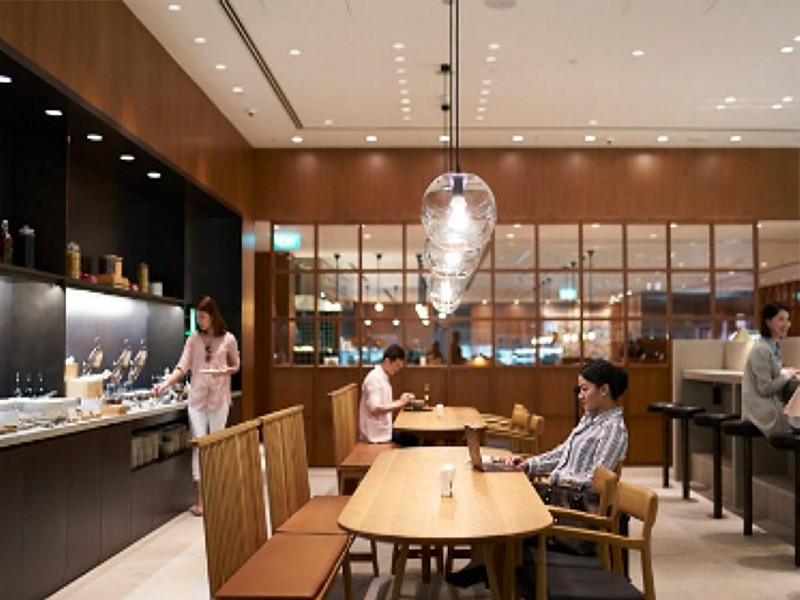 Cathay Pacific have chosen to fully automate the check in procedure at Singapore Terminal 4 with mainly self-service options, so you can check-in, drop off your bag, clear immigration and board using fully automated systems, thereby avoiding talking to any staff.