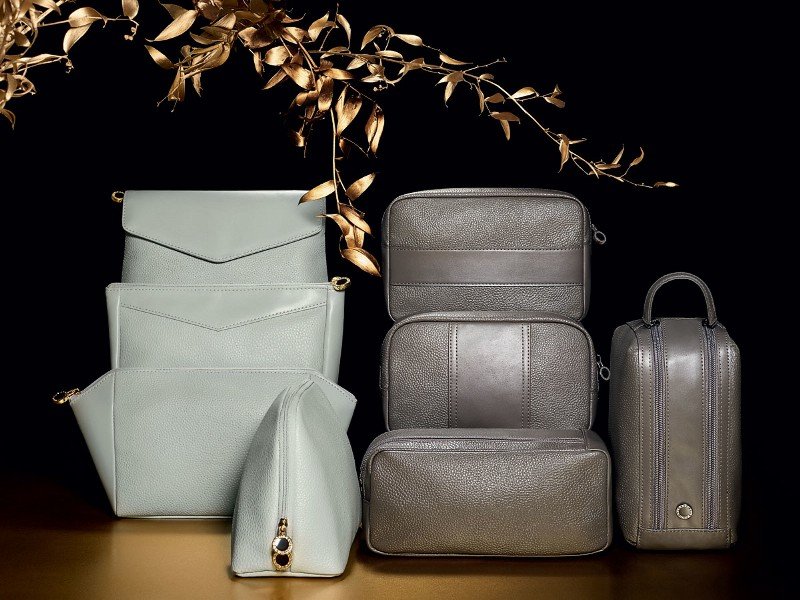 Emirates has revamped the amenity kits and frills in First and Business Class. New amenities include First Class pyjamas, new blankets and slippers. The amenity kits from Bulgari feature skincare from VOYA.
Emirates has partnered with Bulgari for its latest amenity kits. The new designs for both First and Business Class feature Bulgari's woody floral fragrance - Eau Parfumee au the noir - and contain skincare samples.
The First Class bags are made from leather, in eight designs of charcoal grey for men and pale grey for women.
There are also eight additional designs are available in Business Class - four for men and four for women. The amenity kits are available on long-haul overnight flights.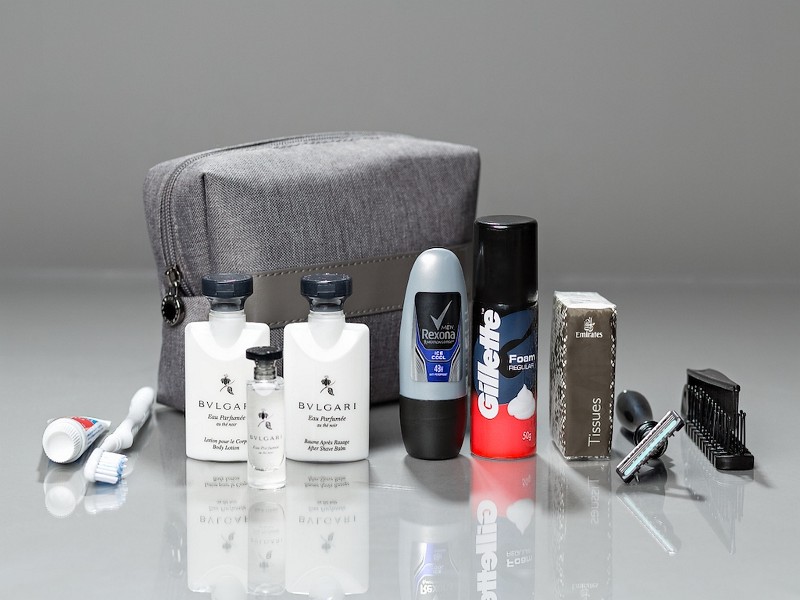 Emirates has filled the bags with amenities from Irish brand VOYA, which are also available in Emirates lounges. Created exclusively for Emirates, this skincare line includes shampoo, conditioner, body wash, cleanser, body moisturiser, hand wash, soap and hand cream.
It is also available in the A380 shower on board.
Emirates has also introduced what it says are the world's first moisturising pyjamas, you can also wear as lounge wear on the aircraft. Available in the First Class cabin on overnight long haul flights, in partnership with Matrix, the suits use Hydra Active Microcapsule Technology designed to keep skin hydrated during the flight.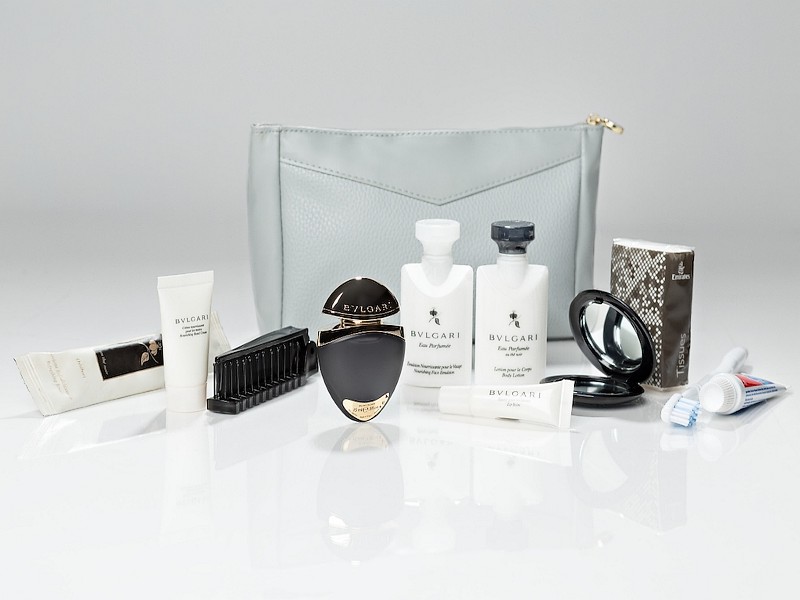 The technology uses billions of capsules applied to the fabric which gently releases naturally-moisturising Sea Kelp during movement. Sea Kelp, a brown sea algae or seaweed normally found in the Antarctic Ocean, is known to be rich in nutrients that hydrate skin while retaining moisture, especially useful in an aircraft environment.
To complete the setup, Emirates offers a plush, faux sheep-skin blanket in First Class.
Business Class customers can also look forward to newly-introduced soft duvets in charcoal grey on their next flight.