The brand new Icelandair Saga Lounge at Reykjavik has fully opened. With large volcanic rocks dominating the space which has giant floor to ceiling windows to admire the view of the runway, hot springs and glaciers, the Icelandair lounge is open 24 hours a day.
The Reykjavik Icelandair Business Class Lounge, for the airlines Saga Bonus club, has undergone a radical overhaul. Gone is the 1970s sauna inspired theme, and instead there is a large modern lounge, dominated by volcanic rocks which appear to have rolled down into the space.
The central part of the lounge is dominated by a circular fireplace which warms the inside of the lounge which is a stunning architectural masterpiece that pays homage to the natural beauty of Iceland.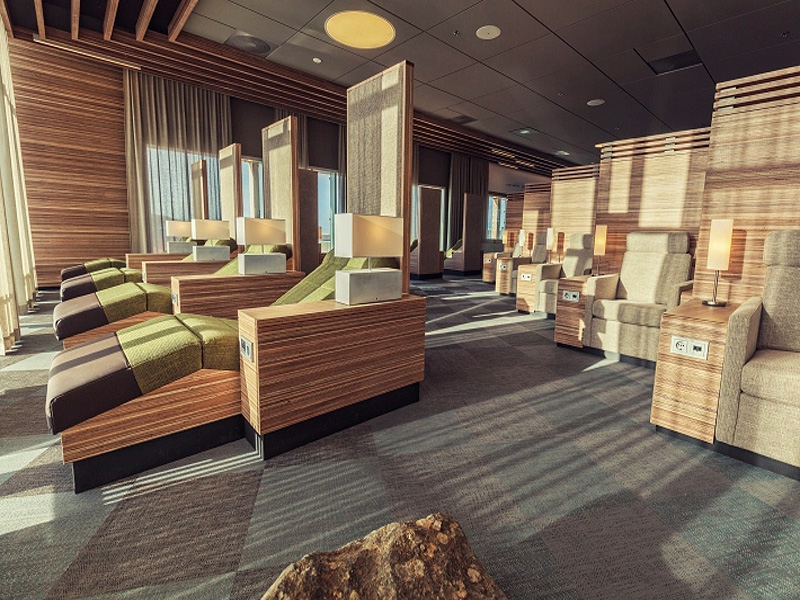 The lounge has unparalleled views of the Reykjanes peninsula and Faxafloi bay. On a clear day, when steam from the nearby hot springs doesn't get in the way, you can see all the way to Snafellsjokull glacier.
With space of over 1300 square yards, the lounge has three main lounge areas: a dining area, a standard lounge area including kids zone, and a designer resting and fireplace area.
There is a hot buffet, two shower suites, Wi-Fi, and a family room.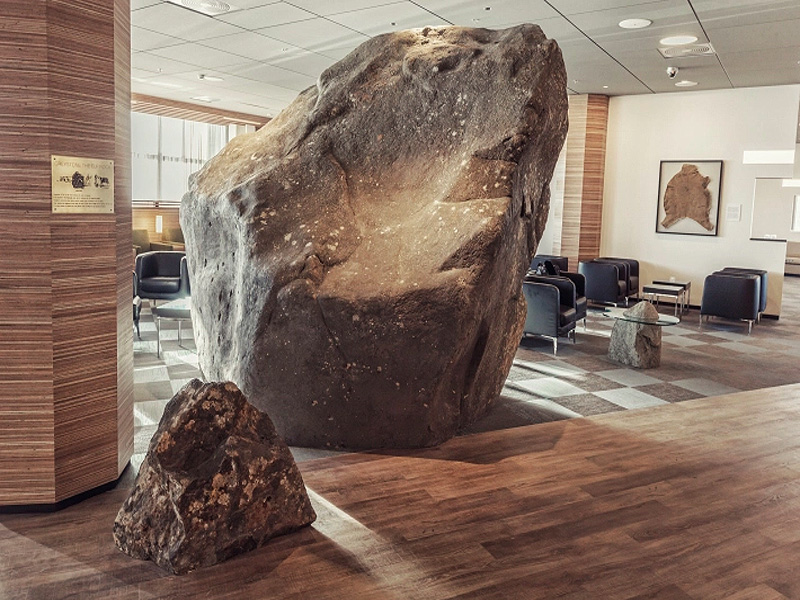 The iconic pair Eggert Ketilsson and Stigur Steinsorsson designed the lounge, which has a number of features from the original Saga Bonus lounge, including the famous cairn and framed animal skins.
All the large solo armchairs have USB and mains power sockets (euro round pin 240 volt) and reading lights, perhaps as a result of the permanent nighttime Iceland goes through in winter.
The Saga lounge in Keflavik is only open between 5.30am and 5.30pm in the winter months, and 24 hours a day in summer months.