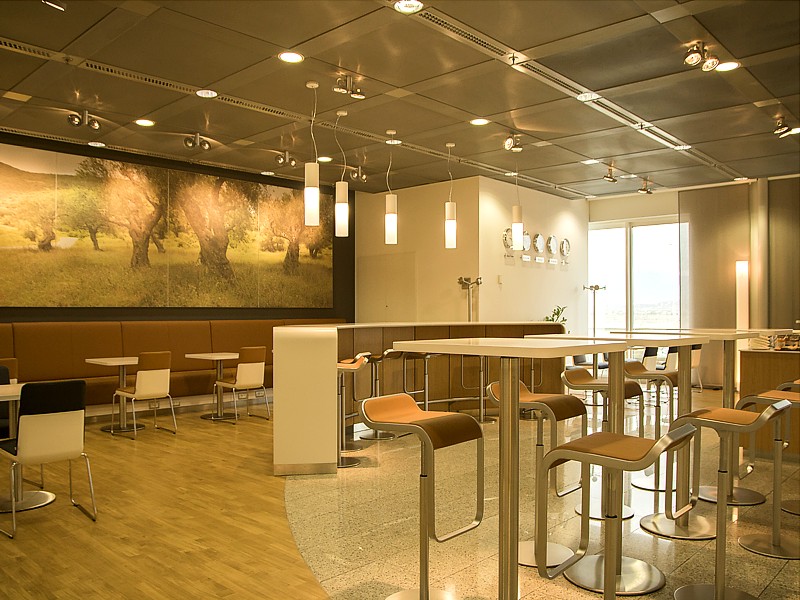 The newly refurbished Business Lounge at Athens airport features Greek hospitality and traditional German touches.
Lufthansa has recently completed a full renovation of its Business Lounge at Athens International Airport, offering a revamped design paired with Greek hospitality.
The newly reopened Lufthansa Business Lounge at Athens airport consists of two sides, with a total seating capacity for 67 guests. On the right as you enter is a quiet zone which features a whisky bar, lounge chairs and some work spaces.
On the left is quaintly named Bistro zone, which has a small buffet with enough for those passengers heading on the three hour flight to Germany.
The new Lufthansa Athens Lounge is decorated in the standard Lufthansa colour scheme of yellow and brown, and features furniture from the designer Rolf Benz.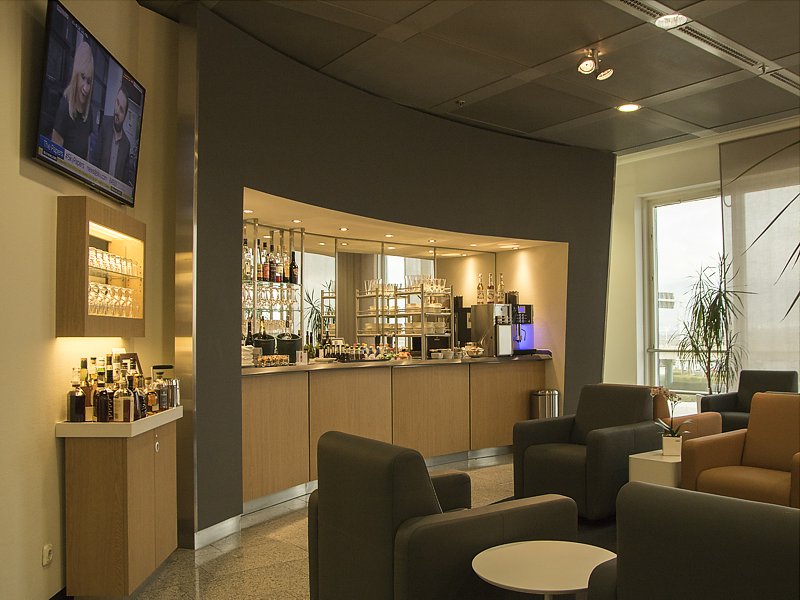 There is a Greek nature inspired feature wall, made from noise absorbing material, in the Bistro zone. The Lufthansa Athens Lounge has WiFi, USB and euro-style power sockets, and two large flatscreen TV screens.
There is the usual newspaper rack with Greek, German and international newspapers.
Food wise, the Lufthansa Athens Lounge has stepped up a notch, in cooperation with catering companies "Os Dia Magias" and "Newrest". It includes refined Greek cuisine - hot and cold dishes - and traditional Greek products. Olive oil, sea salt and honey of the Peloponnese, the product range Navarino Icons, fine Mastiha Shop jams, Papayiannides' organic products, plus as you would expect Greek yogurt.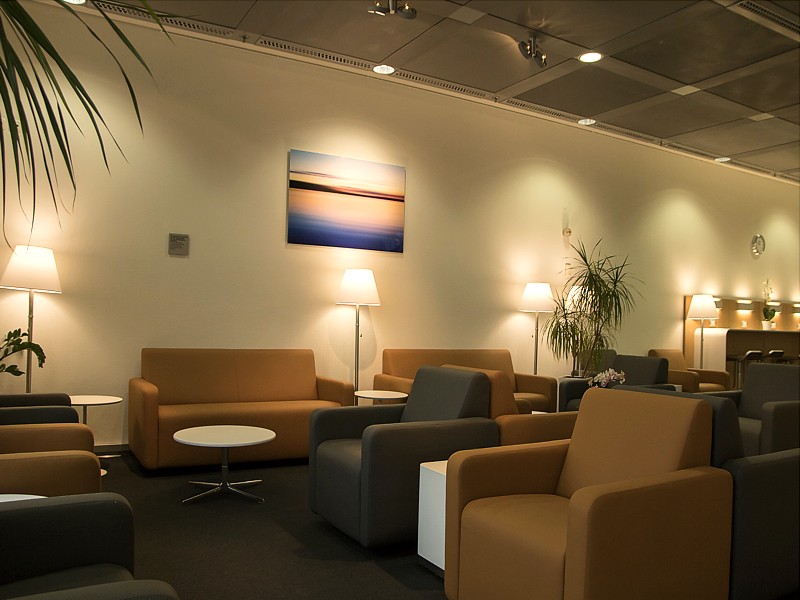 The food is accompanied by an extensive, Greek wine selection, including award-winning Papagiannakos' wines, and by a large selection of alcoholic and non-alcoholic beverages, ranging from 16 assorted whiskies to German draught beer.
Famous Greek drinks like Metaxa Private Reserve, the traditional Chios mastic liqueur "Homericon" and Greek ouzo are also on offer. In addition, wine tasting events are regularly held in order to promote Greek wine. Guests can also enjoy Cortese premium quality coffee, Dallmayr tea and chocolate and a wide range of refreshing drinks (traditional sour cherry drink is the most popular).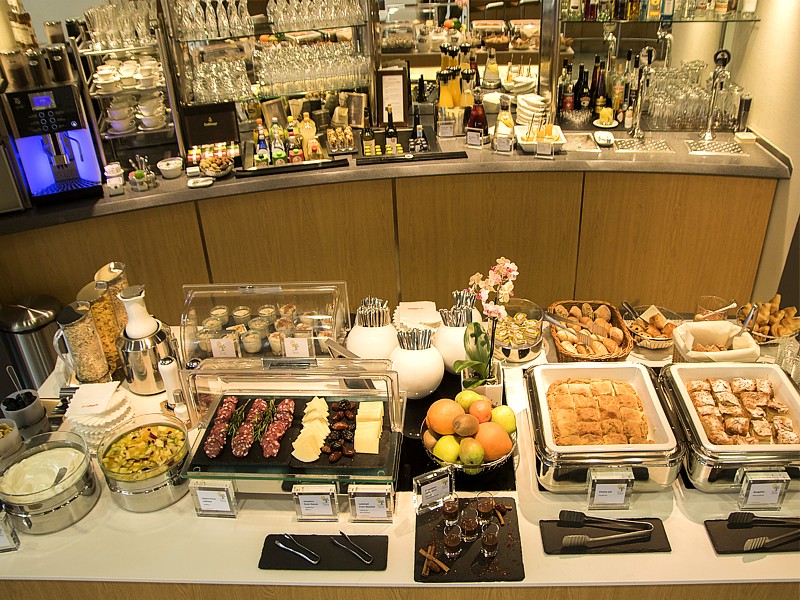 "In order to provide the best possible experience for our guests our Business Lounge was redesigned with a Greek flair, paying attention to the smallest details. Apart from high quality services, a travel experience can't be complete without the enjoyment of culinary highlights. Thus we invite our guests to discover and experience Greek gastronomy" says Helmuth Schabel, Station Manager Greece for the Lufthansa Group.
The Lufthansa Athens Lounge is open from 0430 to 2030 every day, and is open to Lufthansa business class, HON, Senator, and Frequent Traveler card holders, plus the usual Star Alliance Gold Customers.