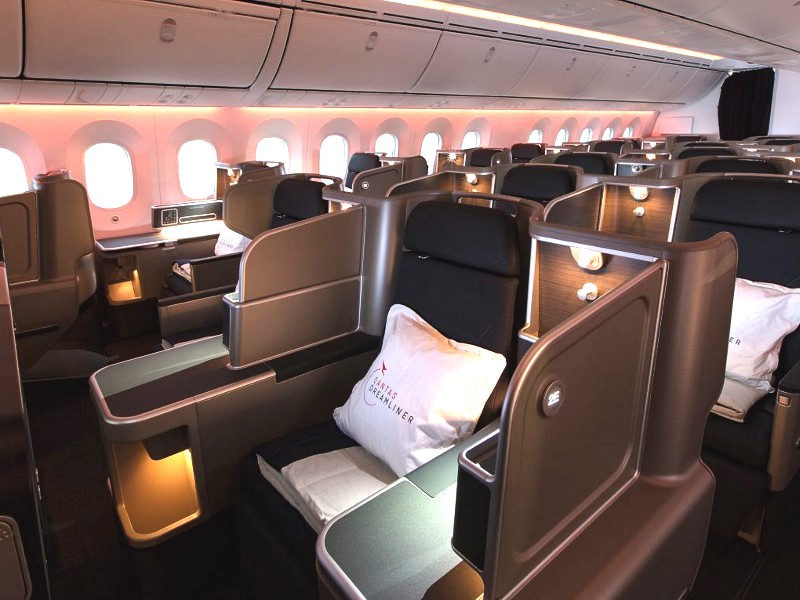 The very first Qantas Boeing 787 Dreamliner has flown into Sydney. The new cabins show Qantas is serious about comfort on the ultra-long non-stop journey from Australia to London the aircraft is designed for. The three classes include a revamped Business Class, a new premium economy, and economy in a 3-3-3 layout.
Qantas has unveiled its first Boeing 787 aircraft, which will be allocated to the 18 hour non-stop flight between Perth and London which starts in March 2018.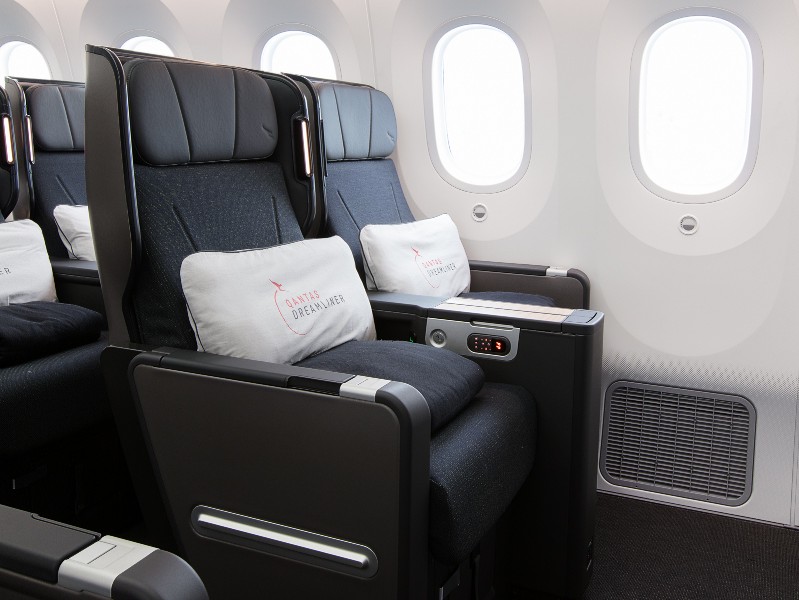 However, that long kangaroo route - which axes the Singapore Stopover on the Kangaroo Route between Australia and the UK - may not be much fun in economy.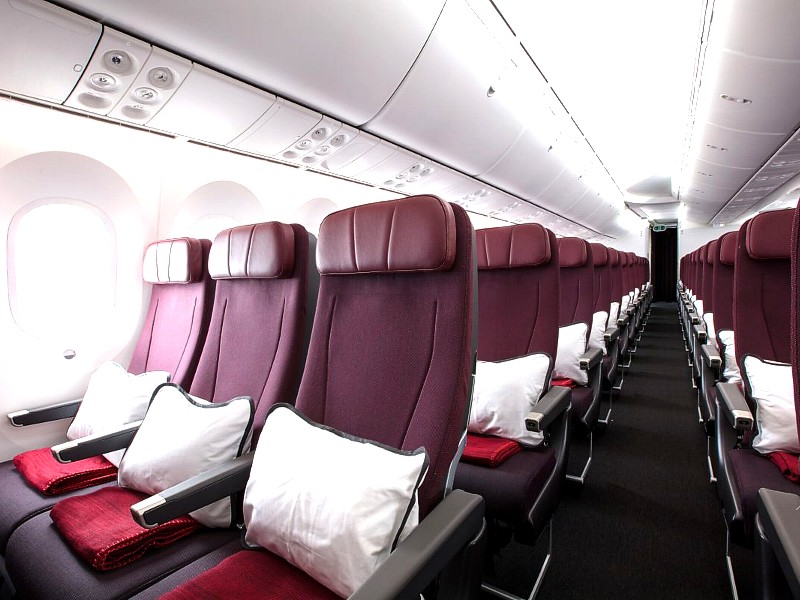 The Qantas 787 economy class seats are in a 3-3-3 layout, unlike the wider 2-4-2 configuration which the 787 was designed for, and which some operators have ordered.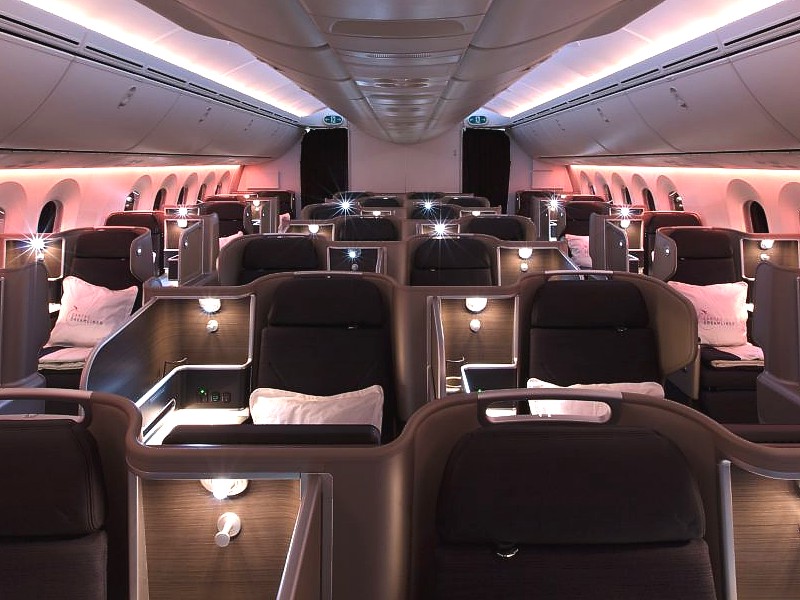 Australian industrial designer David Caon designed the seats, who also conceptualised the Singapore and Hong Kong lounges.
The cabin is also rather pedestrian, with colours in Qantas' traditional corporate red and grey. However, the aircraft features the Boeing-designed turbulence dampening technology, improved air quality to reduce jetlag and 65 per cent larger windows that give an increased sense of space.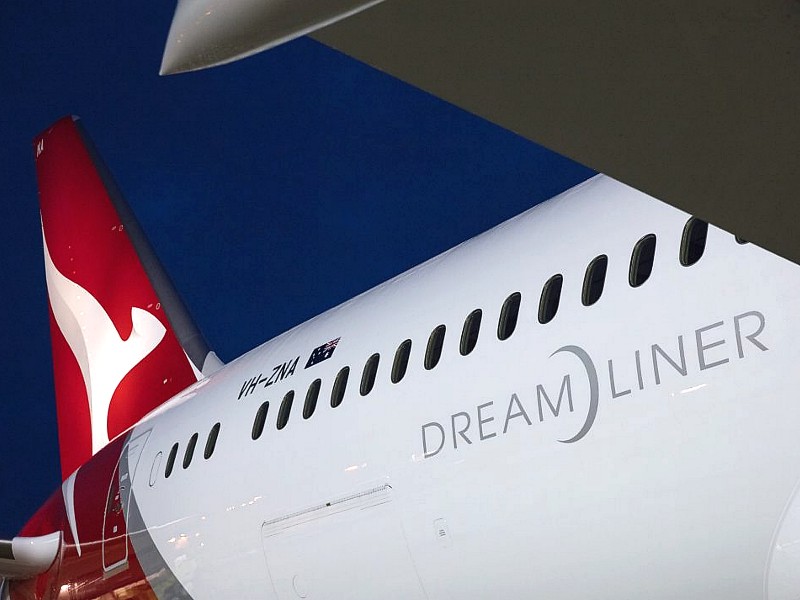 There are special crockery, cutlery and glassware that weighs on average 11 per cent less for the Qantas Boeing 787.
A total of eight Boeing 787 aircraft will be delivered to Qantas by the end of 2018, enabling the retirement of five of the airline's remaining Boeing 747 jumbos.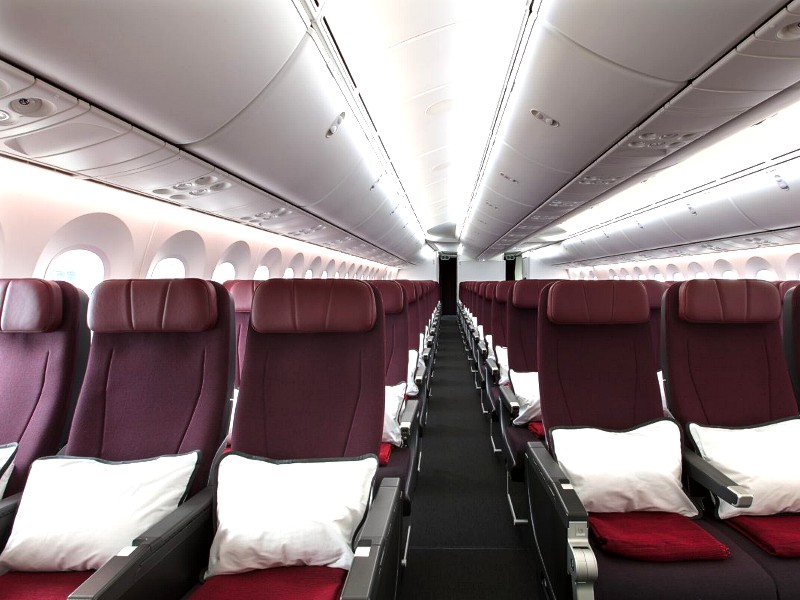 The name 'Great Southern Land' was chosen by suggestions from passengers. Each Dreamliner will be named after something that is uniquely Australian, including locations, animals & literature.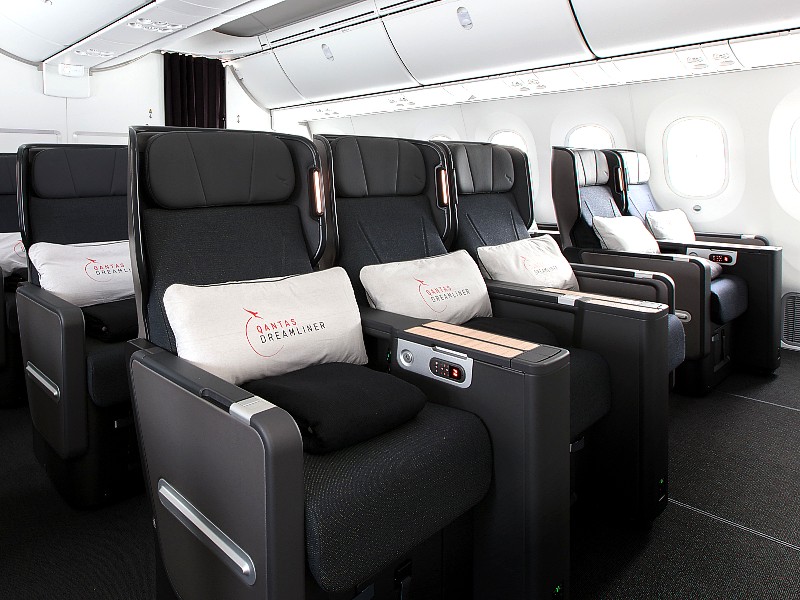 Qantas Australian artists Craig & Karl and Oroton, an Australian luxury fashion accessories company known for its leather handbags, for the amenity kit in Business Class. The limited-edition Business Class amenity kit has a black embossed print, while each section of the artwork on the kit is a nod to a different part of the Australian landscape and cultural icons of the country.
Inside are ASPAR products including sweet orange and Shea hand cream, orange and vanilla lip balm, ultra-hydrating face moisturiser, socks, a dental kit and earplugs.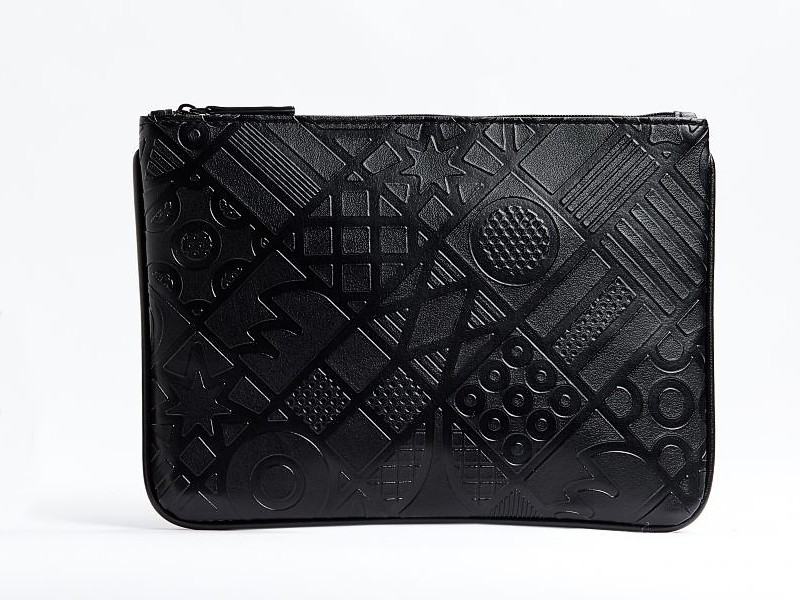 The first Dreamliner, registered as VH-ZNA, will fly crew familiarisation trips on domestic services including some Melbourne to Sydney or Perth flights, before its first international service from Melbourne to Los Angles on December 15th this year, and Perth to London starting in March next year.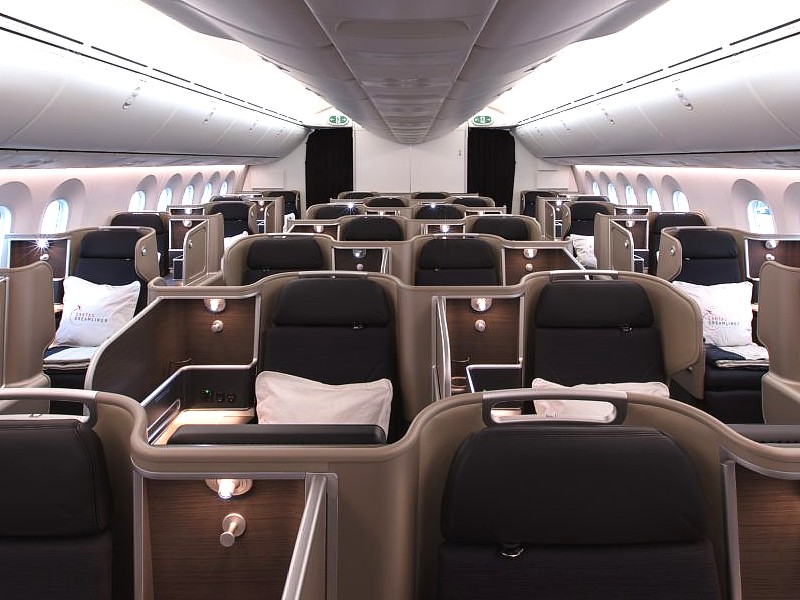 There will also be a regular 787 domestic service from Perth to Melbourne, with aircraft rostered to fly through from London to Perth, Melbourne, and Los Angeles, then back again, resulting in passengers having the option to fly from Melbourne to London on the 787, with just a short stop in Perth.