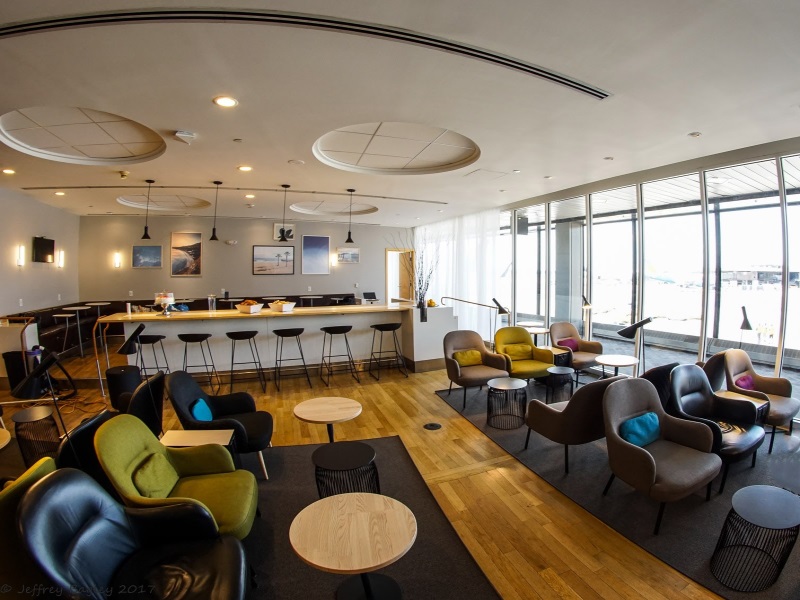 SAS Scandinavian Airlines is continuing to invest in its Business Class lounges and has now opened a newly renovated lounge at Newark Liberty International Airport.
The new SAS Scandinavian Airlines Lounge at Newark, New York, is 100 square metres larger than the old lounge, and creates an exclusive space for SAS travellers to relax or work in front of their flight.
Situated at Terminal B, the lounge features a large bar and work area, new serving area with a wide range of cold and hot dishes, which are served throughout the day.
Now stretching over an area of 440 square metres, there is a wide selection of US and European magazines, a secluded guest work space, more power sockets and more charging stations as well as free WiFi, check-in and reservations assistance.
The new SAS Scandinavian Airlines Lounge at Newark is designed with Scandinavian furniture and material.
SAS US head Max Knagge said: "We are pleased to be able to welcome more travellers to our new lounge in New York, where we fly directly to and from Stockholm, Copenhagen and Oslo.
"We have in recent years launched several new destinations between Scandinavia and the US, and next up is Miami from Stockholm, which opens in October."
Besides flying to New York, SAS also travels directly from Scandinavia to Washington, Chicago, Miami, Boston, San Francisco and Los Angeles in the US.
The airline carries more than 29 million passengers each year and operates approximately 800 daily flight services to 36 countries across Scandinavia, Europe, the US and Asia.