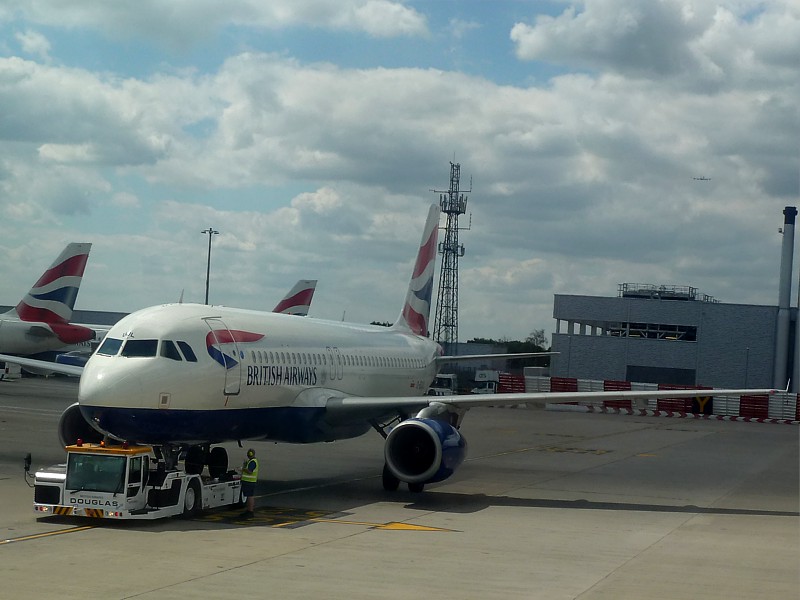 Executive Club can now earn full miles on cheap tickets
British Airways has launched its new joint business with American Airlines and Iberia. There is good news for members of BA's frequent flyer scheme the Executive Club, who can now earn full miles on cheap tickets and earn & redeem miles on AA, and mix and match fares from all the carriers.
All three airlines are now operating across the Atlantic with anti-trust immunity, and have taken the opportunity to announce a raft of measures aimed at integration, including rescheduling flights between London and JFK, alignment of policies such as earning frequent flyer points and baggage allowances, and new routes.
The three airlines can now co-operate commercially on flights between the EU, Switzerland and Norway and the US, Canada and Mexico after receiving approval from regulatory authorities earlier this year. However the airlines are at pains to point out this is not a full merger. British Airways merge with Iberia later this year to form a single company known as International Airlines Group, but BA and Iberia will both keep their own individual brands and trading names.
Rescheduling of London LHR and New York JFK flight times
No longer will we see pairs of AA and BA flights leaving at the same time in the morning and evening. Instead, they will now leave virtually every hour, on the hour, alternating between BA and AA from 8am to 8pm.
Similarly, four of the six flights between London and Chicago that BA and AA operate, arrive at almost exactly the same time. These will be more evenly spaced, although BA slightly have slightly lost out here, with more of the less favoured slots.
New routes
British Airways is re-launching LHR London to San Diego from April 2011. It axed this route back in 2003. American Airlines are to start JFK to Budapest and Chicago to Helsinki, while Iberia have a go at Madrid to Los Angeles.
Code Shares
The airlines will place each other's codes on routes over the Atlantic immediately. This will mean some confusion for customers who may have to look in depth at which carrier they will be flying on, which is crucial in economy because the carriers differ so much in terms of free beverages and in-flight entertainment.
Passengers can now mix and match flights, to find cheaper alternatives, such as an outbound with BA and a return with AA from LHR to JFK, or a customer travelling from Madrid to Miami who would be able to combine the cheapest fares between Iberia and American Airlines.
Luggage allowance alignment
British Airways, American Airlines and Iberia are also aligning the amount of luggage a passenger can take for free on a flight. This Luggage Allowance (or what is known as a Baggage Allowance in America) ensures that all customers will continue to be able to check in at least one bag for free. In today's aviation world, this is now considered a perk, rather than an essential.
First and longhaul business class customers will benefit from a three checked-bag limit. This is an increase for American Airlines from two bags. Both American and Iberia are also joining BA in waiving the heavy bag charge for First and longhaul business class customers for bags weighing between 23kgs (50 lbs) and 32kgs (70 lbs).
The luggage allowances are now:
First and Club World: Three bags - up to 32kg

World Traveller Plus: Two bags - up to 23kg free (£30 for 32Kg)

World Traveller: One bag - 23kg free (up to 32kg at £30/US$50*)
The heavy bag charge is also waived for Gold and Silver Executive Club members.
Easier booking and check-in
Customers will be able to book their flight on any of the airlines' websites, irrespective of which airline operates the aircraft for that flight. For example, APIS - Advanced Passenger Information System- data already recorded with one airline will be transferred automatically to the operating airline, and customers will not have to re-enter it.
Priority boarding and arrivals lounges
BA/AA and IB have also announced that there will be priority boarding for First and Business Class customers, and for top tier Frequent Flyers, across all three airlines. British Airways has attempted to introduce priority boarding before, but it has been very much hit and miss, with varying results at each outstation.
Both American Airlines and British Airways will open the doors of their Arrivals Lounges at London Heathrow, in both Terminals 5 and 3, to Emerald status cardholders in any oneWorld airline frequent flyer program landing on either airline's flights.
Frequent flyer schemes:
By far the most interesting development for British Airways Executive Club members is that discounted economy now earns 100% of base mileage and 50% of tier points. Previously you could only earn 25% of miles, and a short time back, you didn't earn any tier points.
Members of all three frequent flyer schemes can now earn and redeem miles on eligible routes. A long awaited change is that you can also now earn British Airways miles on transatlantic flights with American Airlines. Discount economy tickets flying on BA earn 100% miles in the AA programme.
The winner here appears to be British Airways Executive Club members, because it is now possible to use BA Miles to upgrade an economy ticket on AA to Business (because AA doesn't have a Premium Economy equivalent).
By contrast American Airlines System Wide Upgrades (SWU) are specifically not included, and are invalid on BA and IB, which may alienate some American frequent flyers. An upgrade from economy to Business also only costs 10,000 BA miles on domestic AA flights. AA frequent flyers will also have to pay a fuel surcharge if they redeem miles for a BA flight, which they currently do not on AA.
This move seems to be a significant shot across the bow of Star Alliance, where oneWorld now appear to offer more benefits that Lufthansa's Miles & More scheme for those travelling on heavily discounted economy tickets and hunting for status. Star Alliance also lacks direct flights from JFK to Heathrow, after United Airlines abandoned its JFK to LHR three flights a day in 2004.
Lufthansa's has already announced to its shareholders that it will integrate the UK Star Alliance scheme - bmi's Diamond Club - into its own Miles&More scheme, raising the bar for those chasing Gold Star Alliance status from 38,000 miles to 100,000 miles. However when contacted by airreview.com, bmi refused to be drawn on whether the move by BA will encourage Lufthansa to bring in sweeteners for those transferring to Miles&More, or indeed when such a transfer will take place. It has been speculated that such a move will happen in the summer of 2011, however bmi say merely that discussions continue and are ongoing.