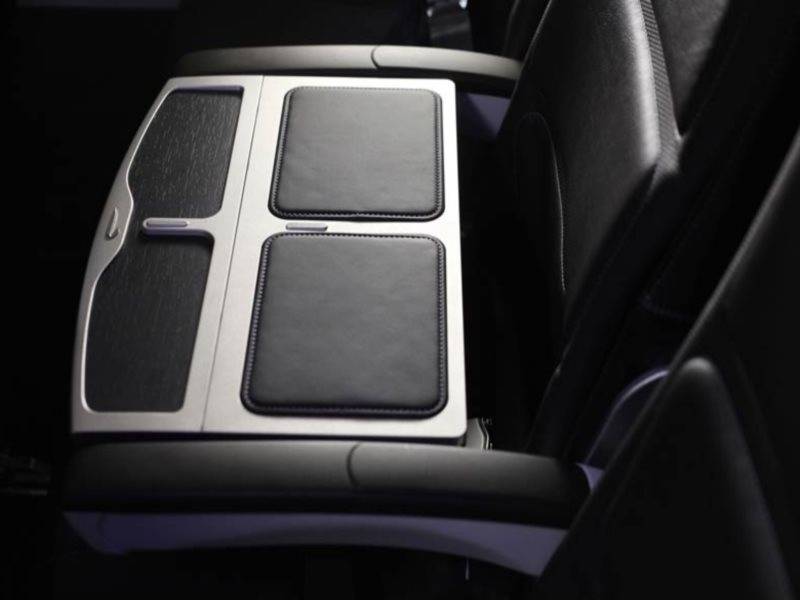 British Airways unveils new cabin interior for European flights
The cabin of British Airways short-haul aircraft is getting a refresh, with a brand new style of leather seats in charcoal grey.
Identical seats are being fitted to economy (what BA call Euro Traveller) and Business Class (or Club Europe), with a curtain that moves up the aisle when business passenger loads increase.
The seats come complete with a four-way moveable headrest.
Seats are convertible so that when used in the Business Class configuration, the armrests move further apart and there is a drop down centre console. This is designed for drinks and snacks, and takes up the B and E seats. However when used in the economy configuration, the console becomes a (rather firm) seatback.
The new slim-line seats are being fitted to the airline's Airbus A319, A320 and A321 fleet from this week, and are manufactured by B/E Aerospace.
In a sign of the times, an eye-level tablet holder is built into the seat back, because BA do not have any IFE short haul.
It will take 12 months to upgrade all the aircraft.