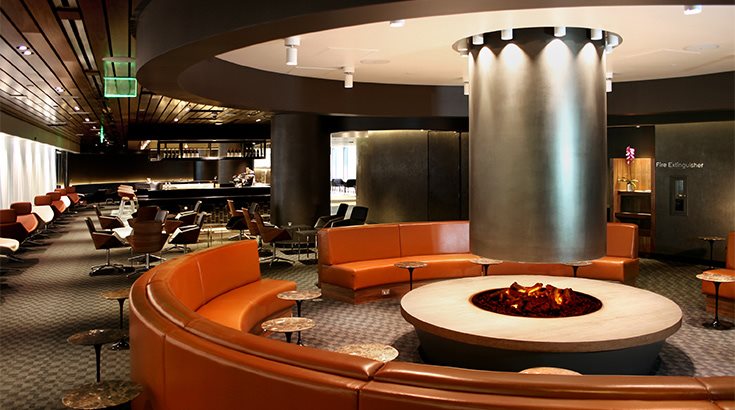 Also used by British Airways and Cathay Pacific, the new Qantas Los Angeles Business Lounge is now open.
Qantas has opened its new Los Angeles Business Class Lounge. It will also be used as a quasi- oneworld lounge for 'top of the alliance' airlines British Airways and Cathay Pacific.
The new lounge really shows what can be done when designing a lounge from scratch, and is a world away from the older cramped Qantas and oneworld lounge at Los Angeles international.
The Qantas Los Angeles Business Lounge currently has seating for 400 travellers, but when the lounge is fully open that will increase to 600 passengers.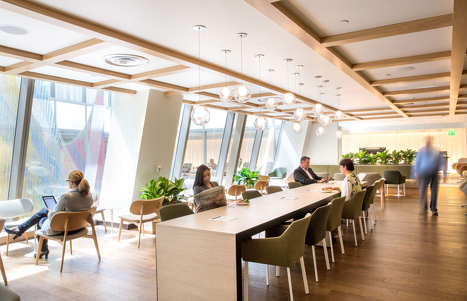 There is what is being described as a "uniquely LA look reflecting a contemporary design reflecting Californian culture", with the feel and food offering reflecting the location, similar to the brand new Singapore and Hong Kong lounges.
A key feature is an iconic central glass atrium to bring natural light and sunshine into the lounge.
Lounge designers Woods Bagot worked with Qantas around this brief, using mid-century American-designed furniture and warm woods, and a vital part of this is an internal circular fireplace around which passengers can sit and relax.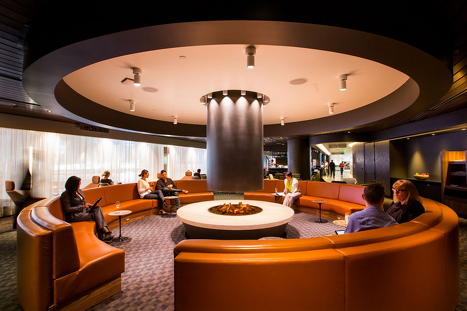 Qantas International Chief Exec Simon Hickey says "the new Los Angeles Business Lounge is proof of our ongoing investment in our product to ensure we provide the best travel experience possible for our customers when they are on the ground and in the air."
Qantas consulting chef Neil Perry has worked to ensure that the food in the lounge is top-notch, and it is influenced by "US West Coast" cuisine plus the multicultural nature of Los Angeles, including Italian, Mexican, Chinese and Korean cooking.
The hot and cold buffet is centred around the Californian food carts which have freshly prepared dishes such as crumbed cod tacos with red cabbage coleslaw and lime chipotle mayo, pulled pork tacos and Asian-spiced chicken wings.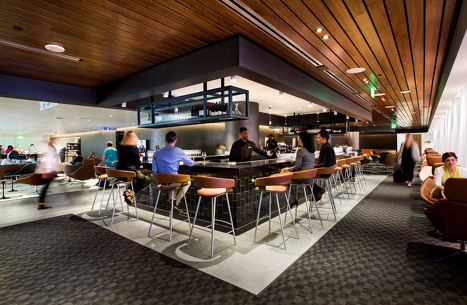 However unlike Hong Kong, there is no dedicated dining room or the Qantas signature daily plate with matching premium wine or beer until the second wing is open.
The Qantas Los Angeles Business Lounge has nine shower suites already, with seven more under construction in the extension which will be open by the summer of 2015.
Simon Hickey from Qantas adds "as well as an overall upgrade, we've significantly increased the amount of space in the lounge for our premium customers. It's designed to reflect the culture of California, while providing a place to relax, socialise and work before their flight."
There is no Qantas First Class lounge at LAX at present. Instead, all travellers booked into first class plus top-tier frequent flyers (which includes BA Executive Club Gold members, and Cathay Pacific Marco Polo Diamond members) get a small perk of free shirt pressing and shoe shining.
The Qantas Los Angeles Business Lounge opening hours are 6am to midnight 30 each day. It is located at airside departures, Level 5.