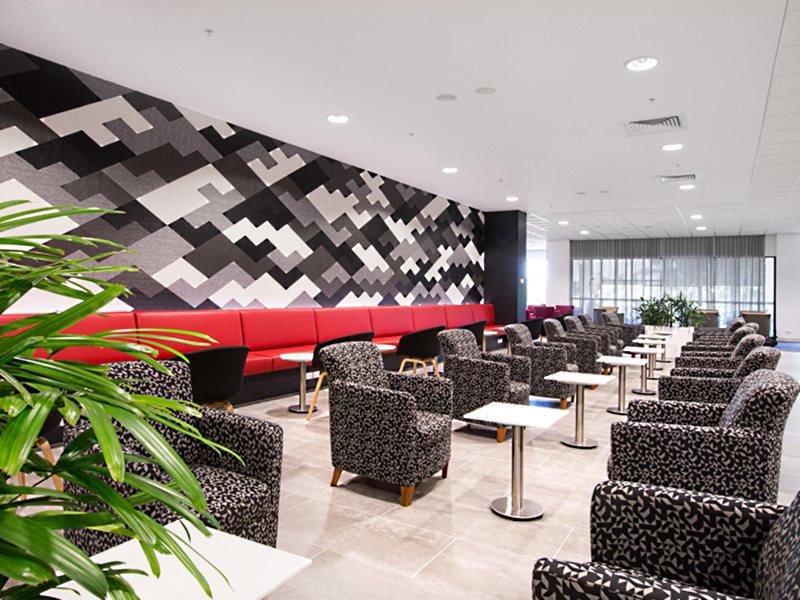 The newly expanded Qantas Club lounge in Darwin Airport is now open
There is now a brand new Qantas Club at Darwin Airport, with the lounge doubling in size, and with many more facilities.
Now the lounge will accommodate over 350 passengers, and has a space of over 1500 square metres.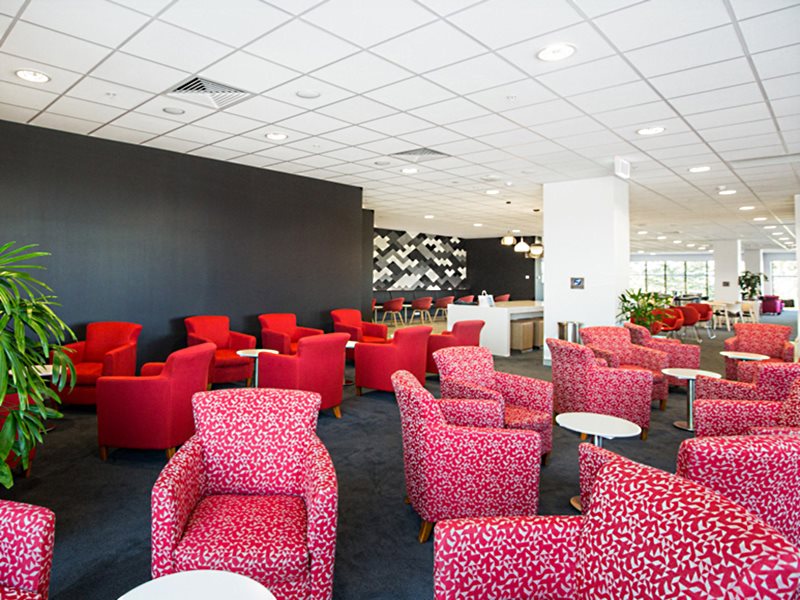 The brand new lounge will include large seating areas, a business centre with Apple iMac computers and a meeting room for eight people.
There is a new bathroom and shower facilities - a first for Darwin. In the morning there is a barista service. There are TVs on the wall showing Foxtel and there is a full service bar and buffet offering a selection of food and beverages.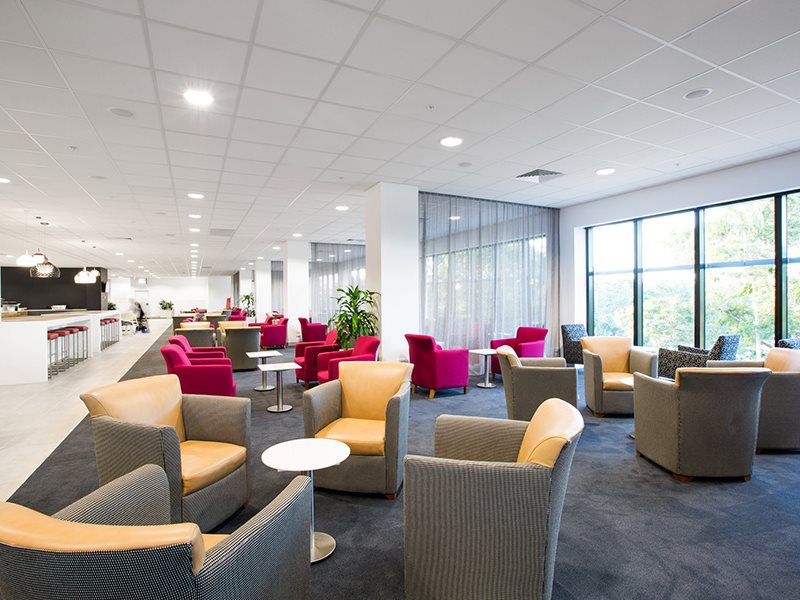 The new lounge also features a dedicated family zone featuring children's work stations, toys, books, games and movies as well as a Sony Playstation.
Qantas Domestic Head of Customer Strategy Philip Capps said expanding the lounge and upgrading its facilities to cater for business and premium leisure travel is part of the airline's ongoing investment in customer experience. "Our Darwin lounge has been very popular but we are conscious that our customers wanted more space and seating. The new lounge will deliver on this and more."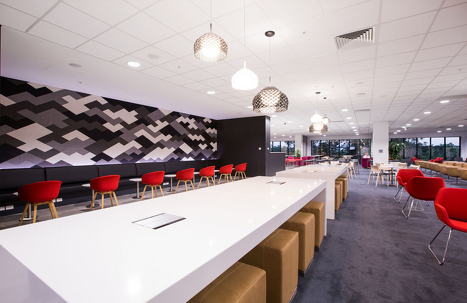 The opening of the new Qantas Club coincides with renovations at Darwin Airport. The terminal overhaul is set to vastly improve the travel experience for customers of all airlines, including other Qantas Group airlines, QantasLink and Jetstar.
The Qantas Group operates around 80 per cent of all domestic flights to and within the Northern Territory. Jetstar has international services from Darwin to Singapore, Bali, Tokyo and Manila.