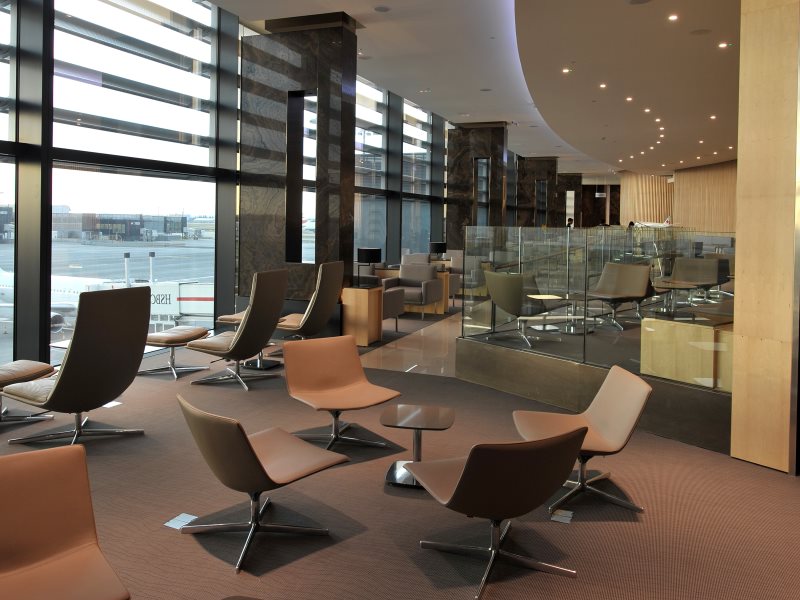 The new LHR Air Canada lounge has pre-flight dining, a bar with Molson beer, showers and a business centre.
Air Canada has opened its new lounge at London's Heathrow Terminal 2.
The new Air Canada Maple Leaf Lounge at LHR T2 has a vast amount of space - 750 square yards no less - all decked out with Air Canada's new signature light beige swivel seats. Long and thin, the lounge has a small raised area accessed via a ramp, and vast floor to ceiling windows. A large model Air Canada Boeing 777 dominates the lounge.
There is a large pre-flight dining area including a cooking station. Meals are prepared on request, or you can walk up to the bistro dining area where there are hot and cold dishes.
The bar has - as you would expect - Molson Canadian beer on draft, plus some UK varieties, and two types of red and white wine.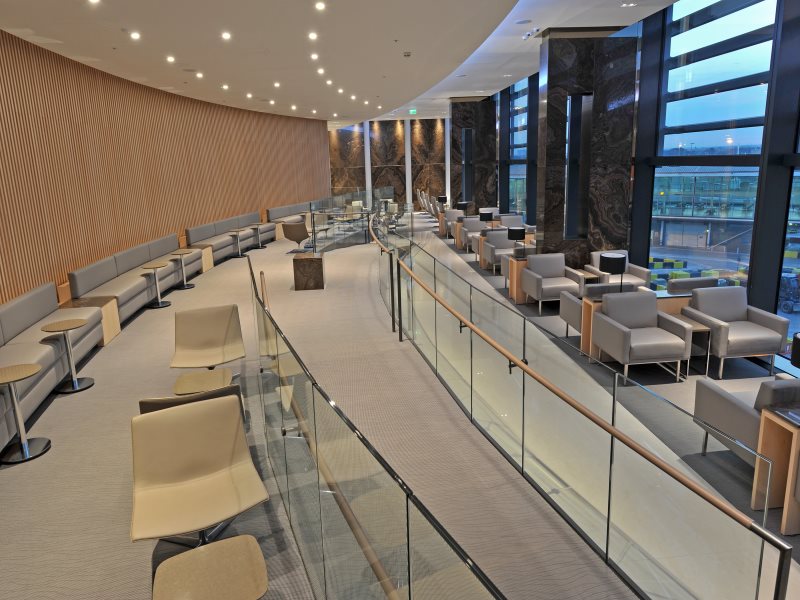 There is a small business centre at the far end of the lounge, with Windows 8 desktops, a colour laser printer which doubles as a photocopier, and there is free wifi in the lounge.
There is a quiet zone with reclining pods which have small Freeview TV screens, USB ports and Sony noise-cancelling headsets.
There are showers, which the Canuck carrier describes as 'spa-inspired'. This means they have large rain-shower heads.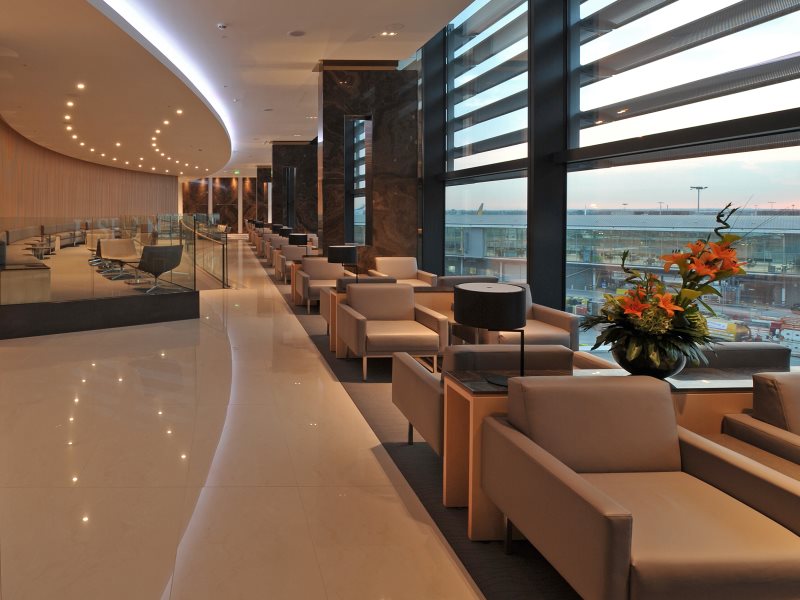 The lounge is a vast improvement on Air Canada's old lounge which closed in 2003, and since then Air Canada have shared space with SAS. SAS passengers are now, in turn, given access to the new Air Canada Maple Leaf lounge at Terminal 2.
Access is given to SAS and Air Canada passengers in Business Class, plus Star Alliance Gold, and Air Canada Altitude Super Elite 100K, Elite 75K and Elite 50K members. It is open 6am to 10pm each day.
Terminal 2 is the new home for Star Alliance at London Heathrow Airport, and it's also home to United, Lufthansa and Singapore Airlines who all have their own lounges.