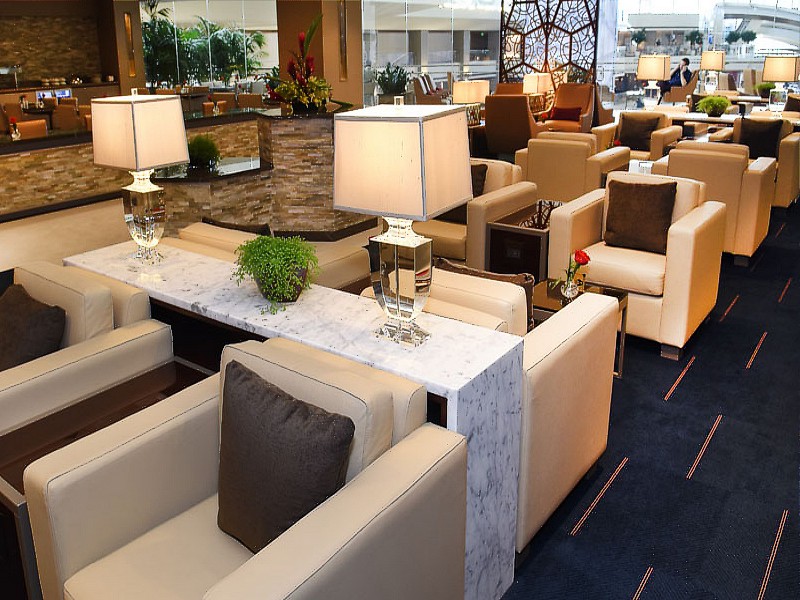 The Emirates LAX lounge has an amazing terrace, dining room and bar.
Emirates has opened a brand new lounge at Los Angeles LAX Airport.
It has all the luxury amenities and services that you'd expect from Emirates, and in the standard Emirates house style, which is the same the world over, from Istanbul to Auckland.
The Emirates LAX lounge seats for 157 travellers in an area of 840 square meters, in the usual beige leather armchairs or deep heavy mahogany tables, with some overlooking the active runway. The LAX Emirates lounge is furnished with Italian marble floors, and yes, even the Gold Rolex clocks have appeared.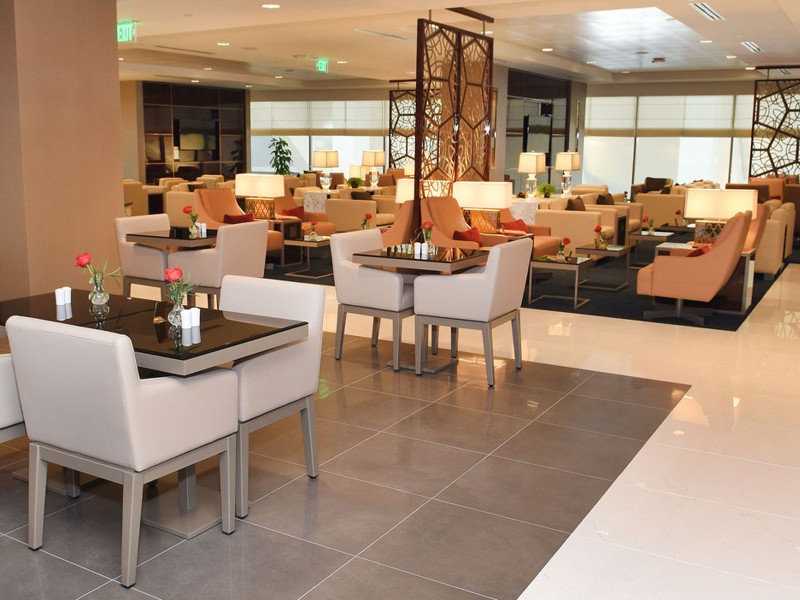 There is the usual bar (plus a secondary smaller one in the back of the lounge) a refectory area, and dining room as in every Emirates lounge.
There are also the rather 1960s looking salad bar domes with smaller plated dishes kept on ice.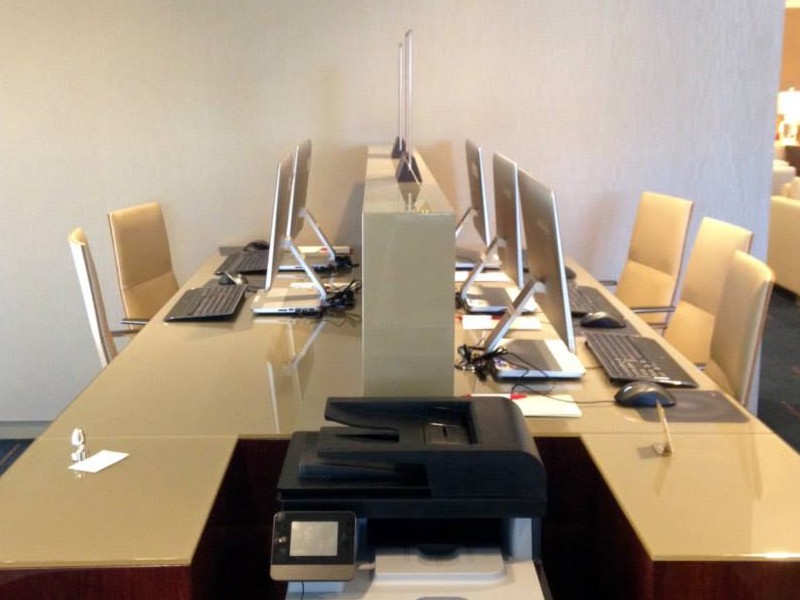 Around the room there are plenty of power sockets (110v US plug only) and USB power ports, with free fast Wi-Fi, however if you are one of the few people who now don't pack your technology, there are six computers in a small business centre with a laser printer.
The lounge however has a rare feature, similar to British Airways Concorde Room balcony in LHR. It has a terrace overlooking the shops in the TBIT terminal below, with a great view of the digital art tower in the middle of the terminal.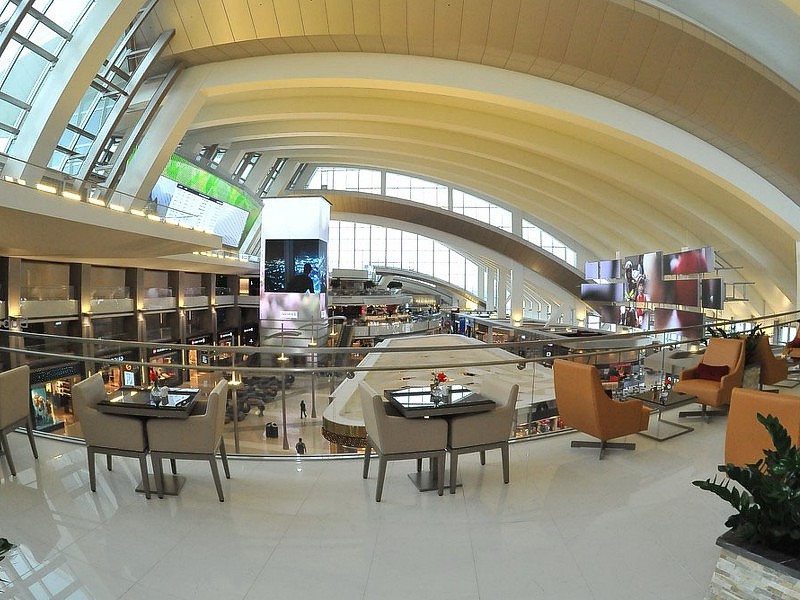 There are showers, but just one shower in each gents and ladies bathrooms.
The Emirates Lounge LAX is on the 6th floor of the Tom Bradley International Terminal (or TBIT) at Los Angeles International Airport, and is only open for the once a day flight to Dubai.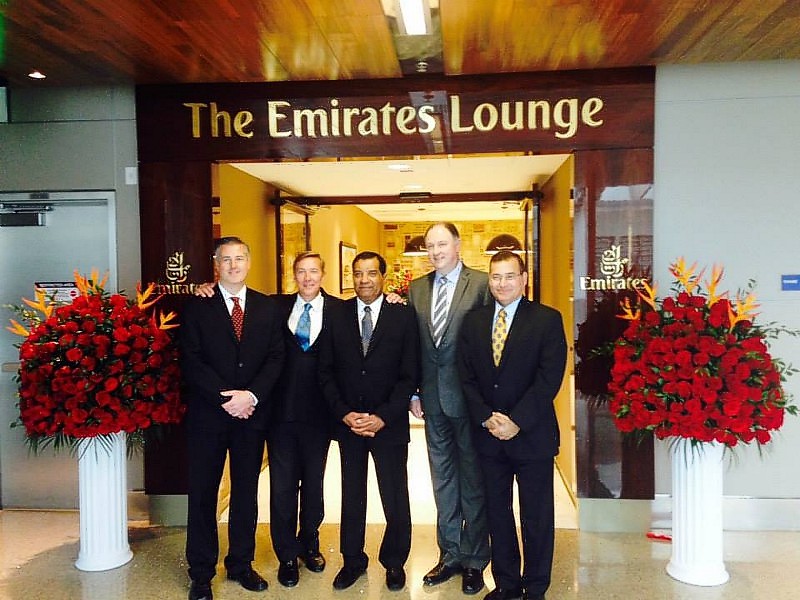 The opening was marked by a ribbon-cutting ceremony that included Mohammed Mattar, Emirates' Divisional Senior Vice President Airport Services, and Barry Rondinella - Director of Operations from Los Angeles World Airports.
The lounge is the 37th dedicated lounge on the Emirates network, and is available for Emirates' First and Business class passengers as well as Skywards Platinum and Gold members, and for Qantas Gold and Platinum members flying on Emirates 490 seat Airbus A380 to Dubai, but not on the usual Qantas flights.