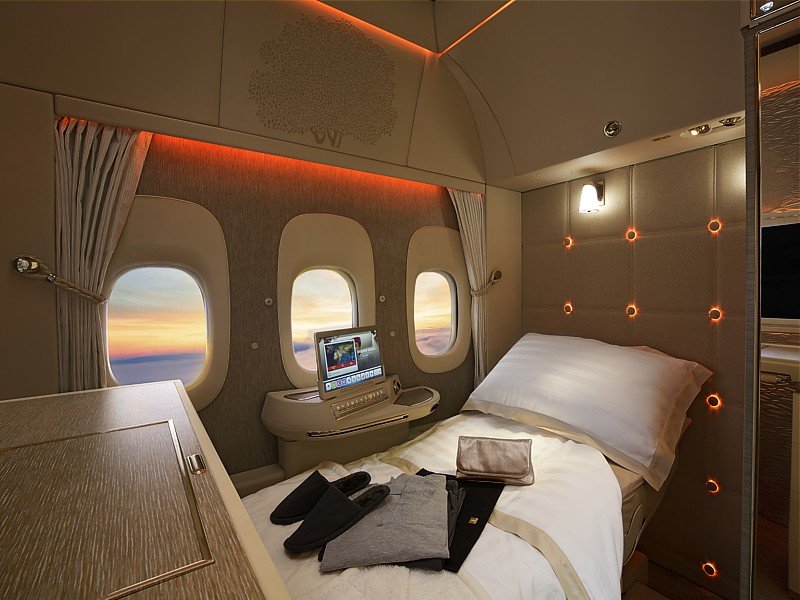 Emirates has revamped the First Class cabin on its Boeing 777 aircraft. There is now a fully enclosed cabin. However, the Business Class cabin has received only slight tweaks, with changes to the seat cloth.
The new Emirates First Class cabins are set to fly within the next few weeks - and they certainly have a wow factor.
The revamped Emirates First Class cabins are really that - each seat has been designed as a private room, with sliding doors, and a lot of private space, plus three windows.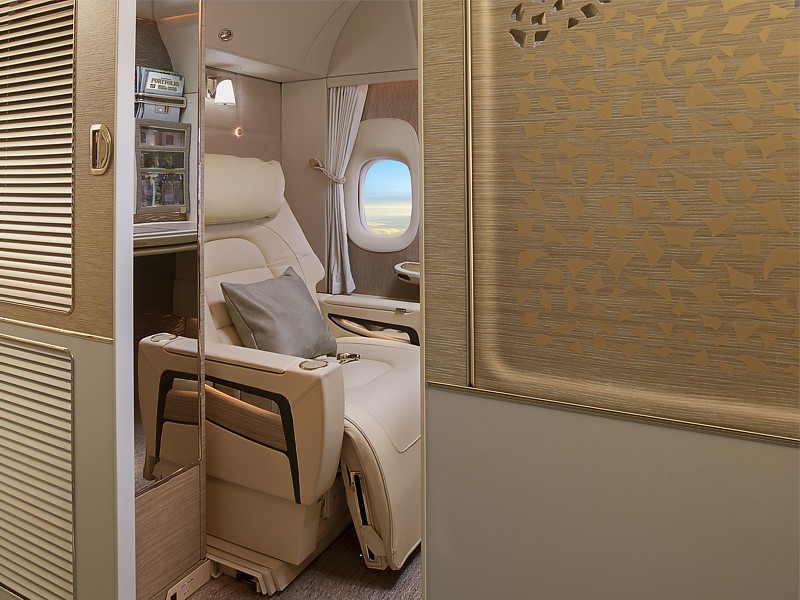 The 3.7 meters2 (40 feet2) suite has curved walls and ceilings, so the whole area is rather like a private cabin on a railway coach.
The new Boeing 777 first class cabin has a 1-1-1 layout, giving a total of six suites, which gives more space than the current 1-2-1 configuration with eight seats.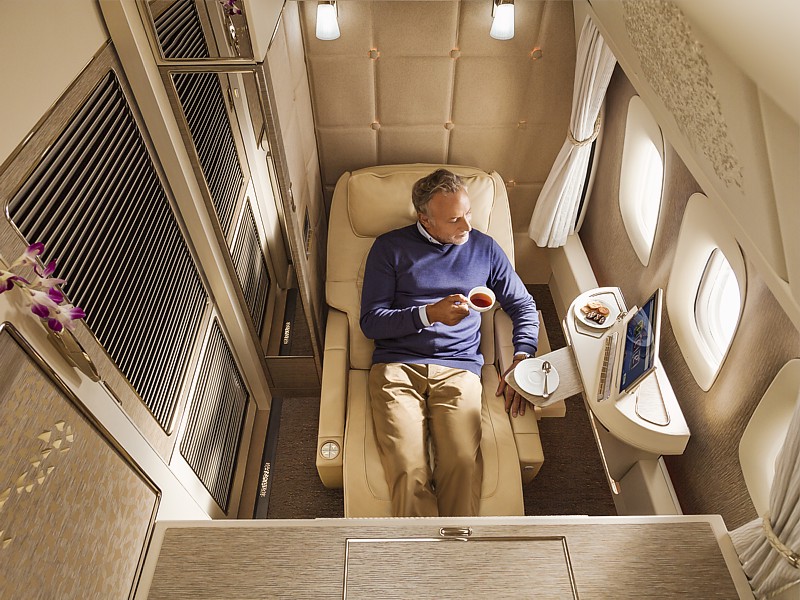 Each cabin has separate lighting controls, temperate settings, and a video call to the crew, who can serve you via a private hatch. There is a personal wardrobe in the cabin, and yes, it is accessible from within the suite.
The outside cabins have a pair of binoculars to admire the view, while the inside cabins have what are called 'virtual windows', which show pictures from external cameras on the left or right hand side of the aircraft.
There is a 32 inch High Definition TV screen - which is pretty standard these days - as are the noise-cancelling headphones from Bowers & Wilkins.
An HDMI socket allow you to plug in your gadgets if you want to see them on the big screen.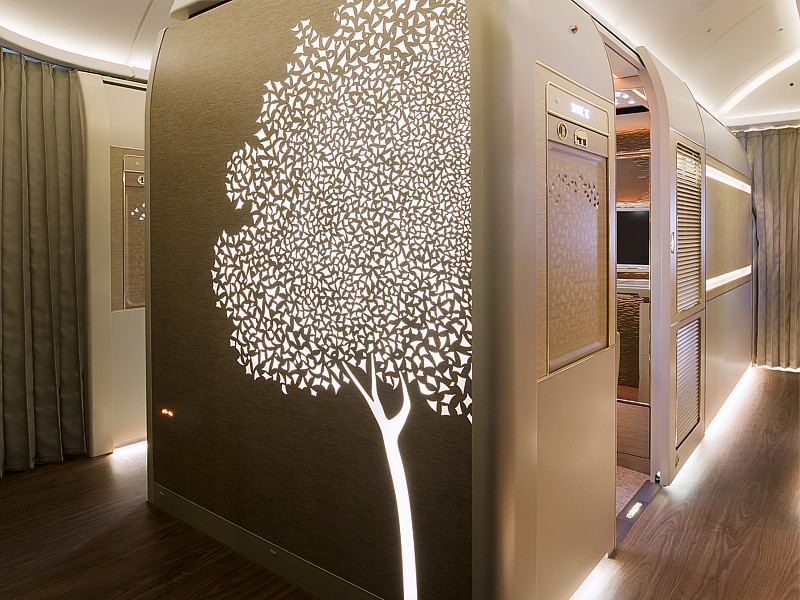 Each cabin comes complete with an amenity kit of a leather-bound notebook in a bureau, plus a Bulgari amenity kit, and Byredo facial toner, eye cream, sleep oil and pillow mist. There is also a mini bar, but of a non-alcoholic kind.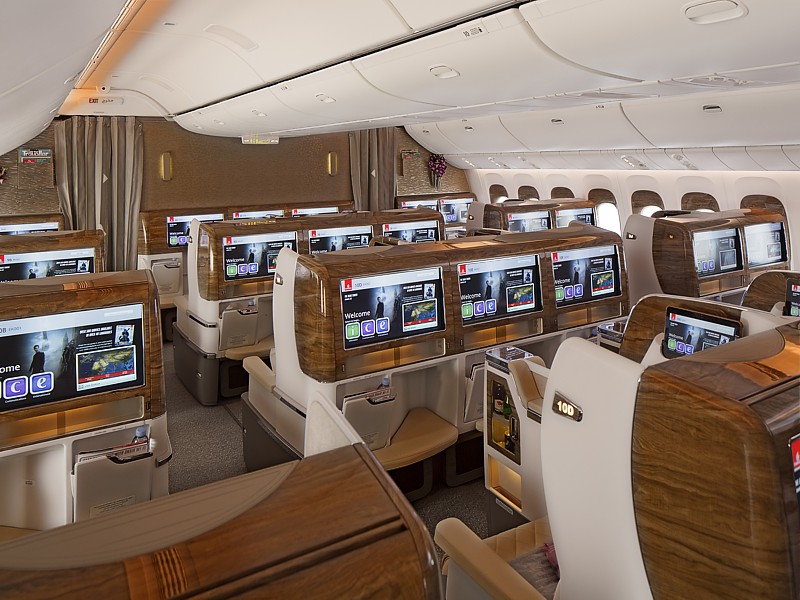 Emirates Boeing 777 Business Class has also had a slight revamp, with a new woodgrain pattern on the privacy dividers, and new USB power sockets.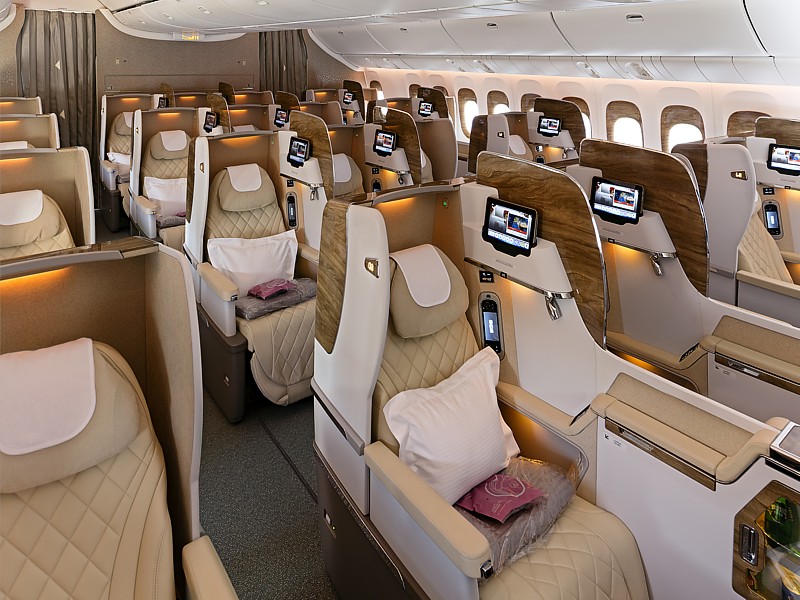 However the seats are now decidedly less than competitive in a squashed 2-3-2 configuration, and no aisle access for the middle seat.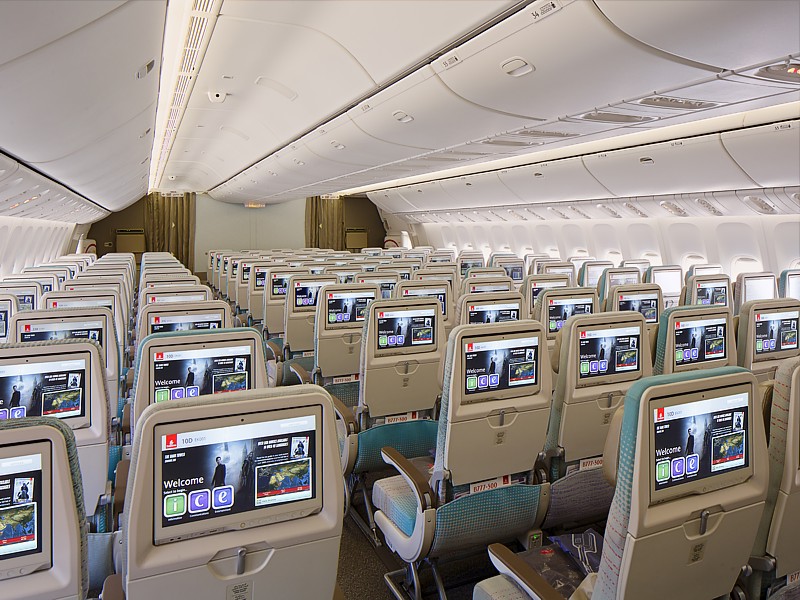 Emirates Economy Class too remains in a very cramp 3-4-3 layout, with only minor changes.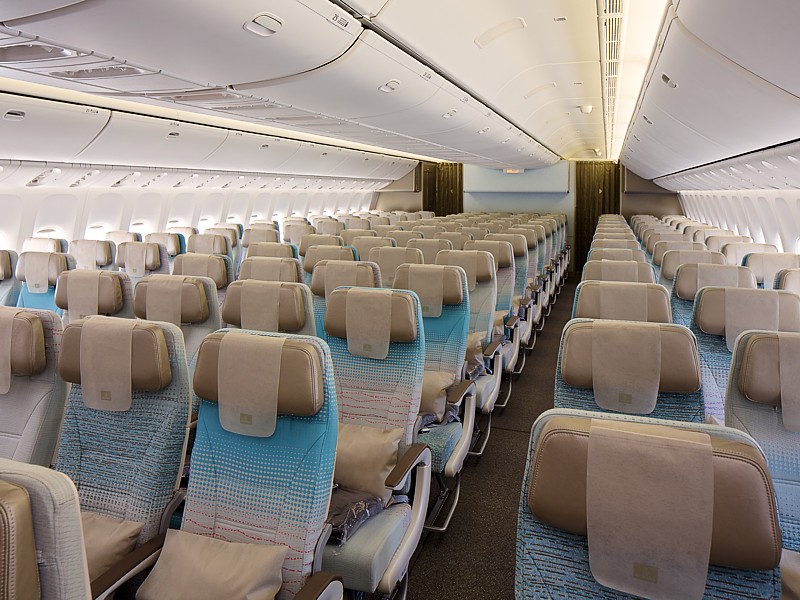 Check out the Emirates 777 seating chart from our sister site, airreview.