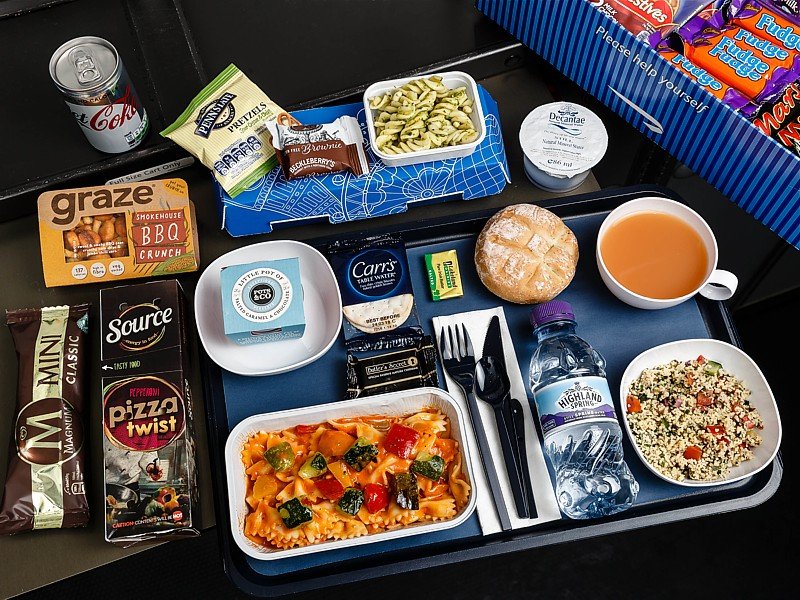 British Airways is to revamp its long haul economy inflight meals, and reverse controversial cuts made just over a year ago. The second meal service is to return, cheese and biscuits reappear for the main meal, and an extra tuck box is on offer.
British Airways has announced a multi-million pound investment in its World Traveller (long-haul economy cabin) catering, to provide more quantity to the meals on board.
The most significant change is that the second meal will return, with a second meal or substantial snack depending on the length of the flight. The second meal on flights of less than eight hours (such as Heathrow to New York and Dubai) will only be a sandwich, while on longer flights such as Johannesburg or Singapore a second hot meal will be offered.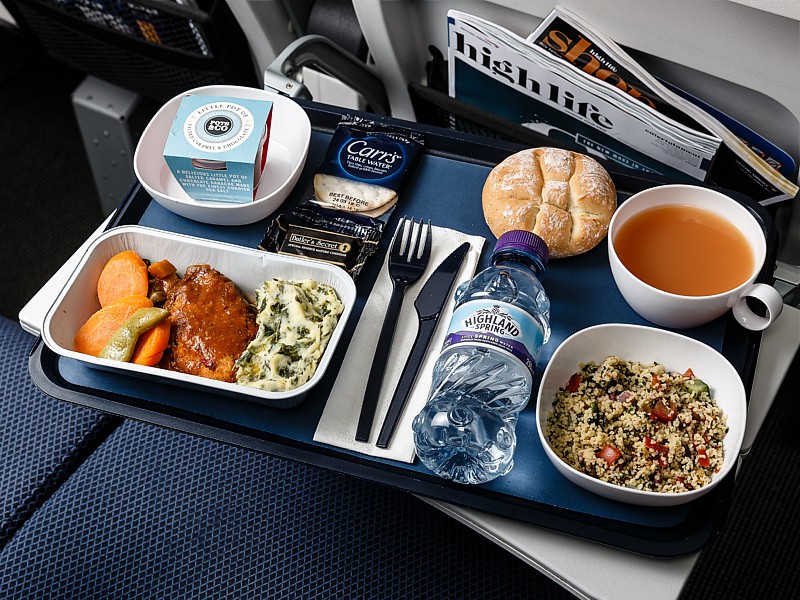 A year ago, British Airways cut inflight long-haul meals, and only offered a chocolate or Nutri Grain bar as the second meal, and a three-course main meal.
From the 17th of January new catering includes a four-course meal with starter, main, dessert, cheese and biscuits, accompanied by a bread roll and bottle of water
Pretzels will also be re-introduced with the welcome drink, and the hot breakfast on longer overnight flights will return.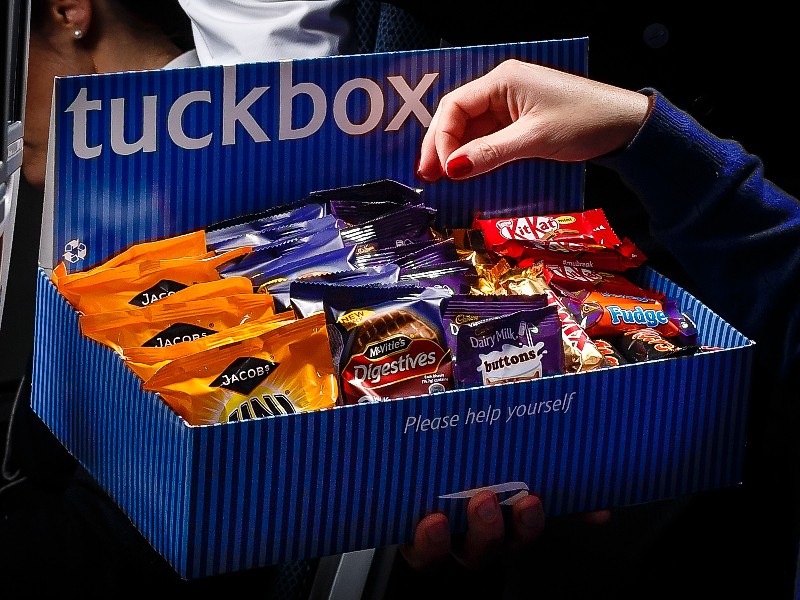 Half way through longer daytime flights Magnum ice-creams are on offer, as is what is called a tuck box for night flights with Dairy Milk Buttons, Twix, Kit-Kats and Mini Cheddars, and a smokehouse BBQ crunch Graze movie-snack box. This will be available on to flights to Bangkok, Beijing, Buenos Aires, Cape Town, Hong Kong, Johannesburg, Kuala Lumpur, Las Vegas, Los Angeles, Tokyo Narita, San Francisco, Shanghai, and Singapore.
In news sure to delight frequent flyers in economy every passenger will be offered a bottle of Highland Spring water, rather than a cup of water from a jug.
The new catering arrives from January 17, and the menus that will change every six months.
On flights to and from to China, Hong Kong, Japan and Korea extra menus include chicken in spicy cheng du sauce, kathrikai milagu seeragam and channa dal. Bangalore and Delhi gains acchari veg and dal palak.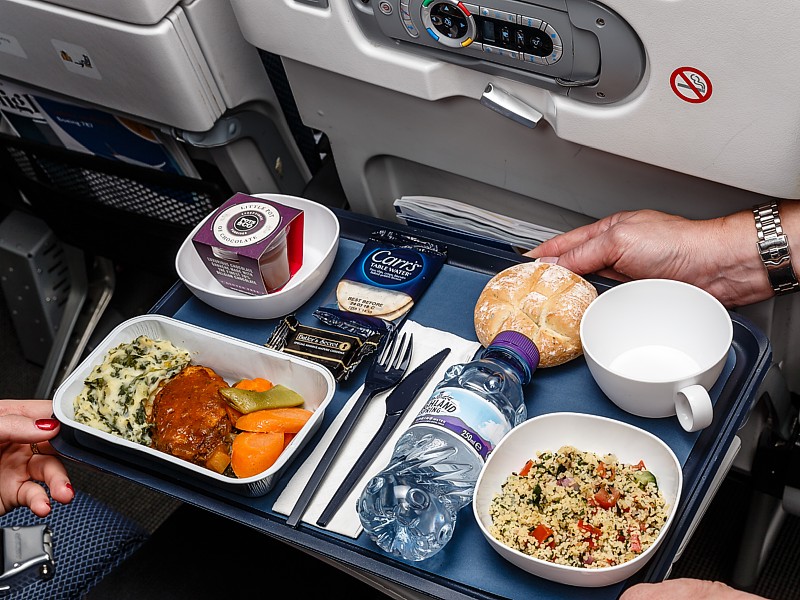 Regional breakfasts will also be served including Chicken Congee for Far Eastern routes and an Indian option featuring: Idli Shanna, Sambhar, upma and dosa.
Travellers can also pre-order meals ow up to 24-hours before their flight including a Gourmet Dining meal for £18.00, Taste of Britain and Taste of the Far East for £16.00 and a Great British Breakfast, a Healthy Choice meal or a Vegetarian Kitchen option all for £15.00.
However, as lux-traveller has previously reported short-haul flights retain a buy on board menu.
British Airways is investing 4.5 billion pounds over the next five years, installing WiFi and power in every seat, fitting 128 long-haul aircraft with new interiors and taking delivery of 72 new aircraft. However British Airways are cutting the seat pitch on some aircraft to 29 inches, and installing non-reclining seats.